Über Jibble
Jibble ist eine Software zur Zeit- und Anwesenheitsverfolgung, die Unternehmen im Baugewerbe, im Einzelhandel, in der Fertigung, im Gastgewerbe und in anderen Branchen dabei helfen soll, die Arbeitszeiten ihrer Mitarbeitenden zu verfolgen und die Lohn- und Gehaltsabrechnungsprozesse zu rationalisieren. Das Tool ermöglicht es Fachleuten, die Arbeitszeiten der Mitarbeitenden in Tages-, Wochen- oder Monatsstundenzetteln zu erfassen, eingereichte Einträge zu genehmigen und zur späteren Verwendung zu exportieren. Mit den mobilen Anwendungen von Jibble für iOS- und Android-Geräte können Managende auf Anwesenheitsprotokolle zugreifen und Mitarbeitende auch von entfernten Standorten aus ihre Zeit erfassen. HR-Fachleute können die Mitarbeiterstatistiken zur Leistungsüberprüfung überwachen und wöchentliche Zusammenfassungen der Stundenzettel per E-Mail erhalten. Darüber hinaus kann die Administration den Verwaltungsbereich nutzen, um Projekte zu verwalten und Aktivitäten in Bezug auf bestimmte Kunden zu verfolgen. Mit Jibble können Unternehmen Berichte nach Datumsbereich oder Teammitgliedern filtern und die Geschäftsleistung mithilfe von aussagekräftigen Analysen überwachen. Das Produkt ist kostenlos verfügbar und im Rahmen eines Monats- oder Jahresabonnements. Der Support erfolgt über Live-Chat, Telefon und andere Online-Ressourcen.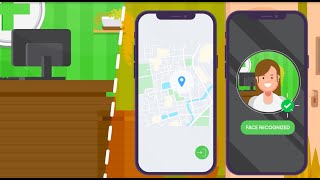 Jibble bietet eine Gratisversion und eine kostenlose Testversion. Die kostenpflichtige Version von Jibble ist ab $ 0.00/Monat verfügbar.
Kostenlose Testversion:
Ja
Branche: Computer-Software

Wöchentlich

für

6-12 Monate

genutzt
Quelle der Bewertung
Preis-Leistungs-Verhältnis
5
---
Simple, efficient and good value for your money
Easier way to log in hours for different clients and track improvement of workflows.
Vorteile
Jibble allows you to create a team and create clients, which for our business, being able to log in hours for each specific client is crucial and huge help for billing, estimating workflow success and improving and optimizing workflow strategies. Being able to know how many hours we've spent in a certain project is essential for our improvement as a tech team. I like that we can also see weekly summary, edit and allocate to a specific client. We use Slack a lot and I love that you can log in and out from slack directly, you don't even need to open Jibble. Super efficient and easy to use.
Nachteile
The only think I haven't found yet is the ability to create a project your team is spending hours on. So far, I have done it using the client tool, I create a 'client' for every project that is owned by our company and then have the team log their hours there, but it would be nice if you can actually create projects as easy as you can create clients and log in hours in. Not being able to merge team members is a little bit frustrating (one of my team members created a team member using another email account and it appears as an extra team member) so I tried to merge them, into the same member profile but you can't.
Antwort von

Jibble

Great to hear that Jibble is helping your business, May! We are always working on our product and a project management feature/power-up is something on our long term roadmap, so make sure to check our updates once in a while.
Regarding your feedback on merging team members, I've shared that with the development team so that they are aware that you're seeking this feature.

Beantwortet am 18.12.2017
Branche: Bildungsmanagement
Unternehmensgröße: 11–50 Mitarbeiter

Täglich

für

1-5 Monate

genutzt
Quelle der Bewertung
Preis-Leistungs-Verhältnis
5
---
Helping me get the most from my team and ROI on my projects
Overall pleased with the tool. The engagement from the team is high as the tool is easy to use and integrates with our IM client. The real time notifications has helped me keep team members on the priority tasks and reports has let me see which projects are time stinks or not delivering good ROI and where team members are losing time.
Vorteile
The webapp interface is nice to use and they have some useful integrations making it even easier - switch tasks during a slack conversation. Being able to see what my full team, especially remote workers, are working on in real time and also in historical reports is very helpful. Seeing how much a project cost in developers time when multiple members of the team contributed is so much easier. Support is just a chat message or email away and everyone has been really helpful even taking on feature requests.
Nachteile
Isn't quite as flexible as we'd like so as we are trying to use it in a slightly different way than intended we have encountered some issues. For example we want to switch the tasks that our developers can say they are working on each sprint but deleting old tasks removes them from the historical reporting. Jibble say they are working on a solution to this but for now we just keep adding tasks and have tried to be more generic with the listings to avoid clutter. No Jira integration means we have to list the tasks manually - again something that Jibble may solve when they launch their api.
Antwort von

Jibble

Hi David,

Thank you for your honest review! This great feedback for the product team to continue building great features.

Regarding your usage of activities, this feature has been released a few weeks ago actually! You can "disable/archive" activities now so they can't be used, but still show up in your reporting. More about that here: https://help.jibble.io/power-ups/activity-tracking/how-to-disable-activities-or-clients-from-being-used.

All the best,

- The Jibble Team

Beantwortet am 22.8.2018
Branche: Informationstechnologie & -dienste
Unternehmensgröße: 11–50 Mitarbeiter

Täglich

für

Mehr als 2 Jahre

genutzt
Quelle der Bewertung
Preis-Leistungs-Verhältnis
5
---
A great tool for clocking in and out for employees online
Jibble is the first time tracking tool I've ever used in a company and it was a great experience.
Vorteile
Has a simple but practical interface so that you can achieve your goals with their features like clocking in/out and tracked hours based on days, months etc. Also, the clocking options are now much more intuitive since I don't get easily misclick the wrong timing option (like accidentally clicking time in before when I meant to time out). More with this feature, I am able to edit the time I wanted to clock or time tracked.
Nachteile
I wish there is an option to disable face recognition and capture in the app version and have it direct clocking in/out as same with the website. Also it would be nice to have a notification to remind the users to take a lunch break within the usual break time and usual shift schedules so we won't forget to clock in/out
Branche: Non-Profit-Organisation Management
Unternehmensgröße: 2–10 Mitarbeiter

Wöchentlich

für

Mehr als 1 Jahr

genutzt
Quelle der Bewertung
Preis-Leistungs-Verhältnis
4
---
Need an attendance and time tracker for a small team? Look no further!
It used to be hard to keep track of where our team was spending the most time. What were our most productive timeframes? What was taking up too much time with very little ROI? I love that Jibble allows us to be able to clock in for specific projects or tasks. It was like saying goodbye to time wasted!
Vorteile
I love that Jibble can easily be integrated with our team's communication platform, Slack, so we can clock in remotely and on mobile. Talk about working from anywhere and everywhere, productively!
Nachteile
I don't think it's user-friendly for those who don't come from a tech background or are used to positions where you have multiple systems to keep track of daily.
Antwort von

Jibble

Hi Cydney,

Thanks for your honest feedback. I was thrilled to read that Jibble adds significant value to your team's productivity!

At the same time I understand your concerns on usability which is something high on our improvements list :).

I'm curious as to why you rated our support & overall quality a bit lower though, is there anything specific you believe we can improve on?

Beantwortet am 29.5.2019
Branche: Finanzdienstleistungen
Unternehmensgröße: 201–500 Mitarbeiter

Täglich

für

6-12 Monate

genutzt
Quelle der Bewertung
Preis-Leistungs-Verhältnis
4
---
Track Time And Attendece Simply
Jibble is a great solution for time and attendance tracking but for small teams only.
Vorteile
Jibble offers a simple and efficient solution for time and attendance tracking. Its also facial recognition and GPS tracking for remote teams, along with an intuitive interface and integrations with other tools like Slack and Google Workspace.
Nachteile
Jibble's reporting capabilities are so limited compared to other time tracking tools. Its may not be meet your needs.