Über vcita
vCita LiveSite ist eine CRM-Lösung für kleine Unternehmen, die Interaktionsverfolgung, Lead-Routing, Lead-Management und mobiles CRM innerhalb einer Suite bietet.
vCita LiveSite kombiniert verschiedene Kundenkommunikationsströme auf einer einzigen Plattform. Die Lösung lässt sich in Unternehmenswebsites, Social-Media-Accounts und E-Mail-Systeme integrieren, sodass die Nutzer ihre Kommunikation über diese Kanäle austauschen können. Sobald ein Kunde auf einer Produktwebsite landet oder auf eine Social-Media-Kampagne antwortet, erfasst vCita automatisch die Daten dieses Kunden und speichert sie in einer Kundendatenbank.
vCita LiveSite verfügt über eine Teamverwaltung, die es den Nutzern ermöglicht, Leads zu kategorisieren und sie anhand ihrer Verfügbarkeit und Fähigkeiten an die Teammitglieder weiterzuleiten. Wenn ein Lead angelegt wird, wird er anhand von Agentenattributen und Lead-Informationen kategorisiert. Die Nutzer erhalten auch Warnmeldungen und Benachrichtigungen über Telefonanrufe, E-Mails und Social-Media-Nachrichten.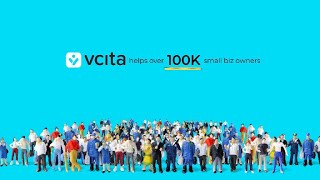 vcita bietet keine Gratisversion, aber eine kostenlose Testversion. Die kostenpflichtige Version von vcita ist ab $ 29.00/Monat verfügbar.
Startpreis:
$ 29.00/Monat
Kostenlose Testversion:
Ja
Branche: Hochschulbildung

Täglich

für

Mehr als 2 Jahre

genutzt
Quelle der Bewertung
Preis-Leistungs-Verhältnis
5
---
My admin and I have several hours of additional productive time!
I save at least 1 hour every week, and my admin saves 2-3 hours every week . This means that our team gets a lot more done in a week than was possible with vCita.
Vorteile
+ Ease of use - this tool is very easy to use for me, and my clients love it for the easy of use.
+ HUGE Time Savings - I have spent no time scheduling meetings this year, and my admin has spent less than 30 minutes.
+ Mobile interface - including a simple app, and SMS reminders
+ Overall cost
+ Customization
+ Record-keeping - I can easily search the meeting history for any of my students
Nachteile
- Cost of SMS packages - I stopped sending reminders because it was not a great cost-benefit ratio.
- Lack of group-scheduling feature.
Branche: Tierarzt
Unternehmensgröße: 2–10 Mitarbeiter

Täglich

für

Mehr als 1 Jahr

genutzt
Quelle der Bewertung
Preis-Leistungs-Verhältnis
4
---
Review
I needed a way for a small team to organize group classes, private appointments and lessons, communications with clients, and invoicing all in one tool. This does almost 95% of what I need, in one location.
Vorteile
It contains all of our client information, calendar, scheduling, document sharing, invoicing and payments all in one convenient tool.
Nachteile
When there are issues, they are usually epic and the support team isn't quick about fixing them (if they get fixed at all). The Marketing tool is very basic and isn't 'pretty' enough for my monthly marketing Newsletter.
Branche: Fotografie
Unternehmensgröße: 2–10 Mitarbeiter

Täglich

für

Mehr als 2 Jahre

genutzt
Quelle der Bewertung
Preis-Leistungs-Verhältnis
3
---
Sinking Ship
Having been a customer for several years, vCita offered an all-in-one solution that few others compared to at the time. However, very little has changed in the last 3 years other than some unnecessary aesthetic updates and very minor enhancements. I got on board fully aware that there were several missing features I needed which were on the top of the feature request list and I put in place workarounds to suffice until these features were going to be implemented. I'm talking about pretty fundamental things, like the ability for online payments to be accepted with sales tax automatically calculated, and add-on/bundled products/services. Instead of the development team addressing critical upgrades the community is begging for, we get branding updates, color scheme changes, and random issues where things that have always worked fine no longer work properly.
Customer service is all but useless, and I constantly get the feeling their priorities lie in marketing the outdated product they have rather than improving it.
If you try the product and feel that it accomplishes 100% of what you need it to do, go for it. But if you find that it looks great but misses the mark on a few key areas, don't jump on board hoping it will be addressed in the next decade. Keep looking. I'm done waiting.
Vorteile
Relatively easy to use and deploy. Client interface is mostly intuitive and easy to use.
Nachteile
Product development is nonexistent. Customer support is a joke. On the rare occasion there is an update, I find something on my website no longer works, instead of being improved.
Branche: Kunst & Handwerk
Unternehmensgröße: Selbstständig

Täglich

für

1-5 Monate

genutzt
Quelle der Bewertung
Preis-Leistungs-Verhältnis
5
---
Vita has upped the professionalism of my website
Vorteile
I love that it's a thorough yet simple to use software. It's one of the first things a client or someone visiting my website mentions. They like widgets and say that it makes my website look put together and trustworthy. I LOVE that I can list my different services in sections and overall Vcita has great customer service. I look forward to exploring the software more and maximizing what it can do for my business success.
Nachteile
I don't like the features that force a time limit for a service, some services I offer I cannot put a time slot per say, for example, a service I offer is custom earring making and I wouldn't necessarily have someone sign up for a time slot to get their earrings done BUT my way around that issue is I have it as a waitlist for folks to inquire about a custom pair and they can sign up that way.
Branche: Religiöse Einrichtungen
Unternehmensgröße: 2–10 Mitarbeiter

Täglich

für

6-12 Monate

genutzt
Quelle der Bewertung
Preis-Leistungs-Verhältnis
5
---
vcita has kept us going
Fantastic. We implemented vcita in a very short time and became immediately proficient in using it. It was that easy. The Zoom integration was the clincher for us- it is, by far, the best video platform on the market!
Vorteile
Zoom integration! Appointment management is simple and intuitive. We are able to invoice clients simply without a worrisome billing system. Incredible communication tools built into the system. Notifications/Reminders.
Nachteile
I wish we had a way to allow the client to set the amount he/she would like to or is able to pay.
Sometimes it is difficult to do the reckoning between reports in vcita and stripe.