Über BigTime
BigTime ist eine Online-Lösung für Zeiterfassung und Abrechnung, die für professionelle Dienstleistungsunternehmen in Bereichen wie Buchhaltung, Ingenieurwesen, Regierungsverträge, Rechts- und IT-Dienstleistungen entwickelt wurde. Die integrierte Lösung bietet Funktionen wie Zeit- und Ausgabenerfassung, WIP-Management (Work in Progress), Aufgaben- und Workflow-Management, Rechnungsstellung, Abrechnung und mehr. Die Zeiterfassung von BigTime erfasst über eine mobile Arbeitszeittabellen-App die gesamte Zeit, die für Projekte oder Aktivitäten außerhalb des Büros aufgewendet wird. Mitarbeiter können Ausgaben über das Online-Portal oder direkt von ihren mobilen Geräten aus einreichen und gescannte Belege anhängen. Danach generiert die Lösung automatisch eine digitale Spesenabrechnung und sendet sie zur Genehmigung an das System. BigTime bietet auch umfassende Projektmanagement-Funktionen, mit denen Führungskräfte den Projektstatus überwachen, Aufgaben und Aktivitäten definieren, Aufgaben zuweisen und vieles mehr tun können. Das integrierte Abrechnungs- und Fakturierungstool hilft Unternehmen bei der Verwaltung ihrer Buchhaltungsvorgänge mit automatisierten Ausgabenberechnungen, mehreren Abrechnungsraten und Belegverwaltungsfunktionen. Unternehmen können vorgefertigte Berichtsvorlagen nutzen oder neue Vorlagen erstellen, um ihre Compliance- und Audit-Berichterstattungsanforderungen zu erfüllen. Auf ihren Android- und iOS-Geräten können Nutzer mit den mobilen Apps von BigTime auf die Lösung zugreifen. Die Lösung lässt sich in verschiedene Buchhaltungs- und Ticketing-Lösungen integrieren, darunter QuickBooks, Slack, Zapier und mehr.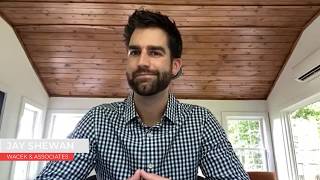 BigTime bietet keine Gratisversion, aber eine kostenlose Testversion. Die kostenpflichtige Version von BigTime ist ab $ 10.00/Monat verfügbar.
Startpreis:
$ 10.00/Monat
Kostenlose Testversion:
Ja
Täglich

für

Mehr als 2 Jahre

genutzt
Quelle der Bewertung
Preis-Leistungs-Verhältnis
4
---
We use BigTime for Professional Services Automation. It is great for our multilevel company.
Our company is not able to more accurately and completely track time to be charged to a project. Our systems are now more automated and more paperless.
Vorteile
BigTime allows users from a variety of backgrounds to connect to the software from various platforms (desktop, laptop, smart phone) to track time per project, to track expenses on a daily basis with electronic submission of receipts, to run reports on time spent, to connect with external accounting software seamlessly.
Nachteile
the software has some limits on "naming" items that do not always correspond directly to our external software and do not fit within our company culture. (For example: In BigTime, billable means charged to the project, may invoiced or may not invoice. In our company culture, billable means an invoice will be sent for payment to the client.
Antwort von

BigTime Software

Denise,

Thank you so much for the review - we truly appreciate the time and the effort you've taken to let us know how our software is working for you. We're very happy to hear that BigTime is working for you throughout your organization and that you're able to use the software across several different platforms - we work hard to make that happen!

We're very sorry to hear that some of the terminology used by BigTime is inconsistent with your business processes. We try to make BigTime as flexible as possible, and you can change many of these terms within your Lexicon (check under My Company>My Company>Lexicon) but there are some terms we cannot change at this time. That being said, that feature might make for an excellent Feature Request. If you'd like to learn more about how to submit a Feature Request, please reach out to us at [email protected]

Thanks again!
The BigTime Customer Success Team

Beantwortet am 17.4.2018
Branche: Marketing & Werbung
Unternehmensgröße: 2–10 Mitarbeiter

Täglich

für

1-5 Monate

genutzt
Quelle der Bewertung
Preis-Leistungs-Verhältnis
5
---
Accounts Receivable/Accounting Manager BigTime Review (Not project management)
The training was really amazing. And the capabilities made it well worth the switch from Productive.
Vorteile
The customization and the ability to track just about anything you want for project management, profitability and invoicing. And the integration with Quickbooks.
Nachteile
I wish more fields were customizable. The handful that they allow you to rename are great, but more would be better! I wish there was a 45 day training session to ask questions that arise after using for a bit.
Warum BigTime gewählt wurde
Productive was very limited, and the budgeting side was terribly difficult to navigate especially with our high volume of monthly retainers
Gründe für den Wechsel zu BigTime
I was not part of the research that was done. I was given the final choice to test and work with the sale rep to ensure that it performed the way we needed it to. If I was not happy we would have gone back to the drawing board. But, I know one of our main objectives is to track project profitability and this is so far doing what we needed it to do.
Branche: Informationstechnologie & -dienste
Unternehmensgröße: 201–500 Mitarbeiter

Wöchentlich

für

Mehr als 2 Jahre

genutzt
Quelle der Bewertung
Preis-Leistungs-Verhältnis
4
---
Powerful time tracking software
Overall, BigTime is a user-friendly software that helps us keep track of our business
Vorteile
With BigTime we never miss a thing, we attend meetings on time because of its powerful time tracking feature. The support team was very helpful while deploying the software.
Nachteile
The software offers limited billing options and some of our billing needs are not met. I hope in the future this software will be updated.
Branche: Architektur & Planung
Unternehmensgröße: 2–10 Mitarbeiter

Täglich

für

6-12 Monate

genutzt
Quelle der Bewertung
Preis-Leistungs-Verhältnis
0
---
Project Management/Budgeting
As someone who considers themselves tech savy, I am having issues with this software creating more issues than being helpful. The webinars should incorporate more consumer questions or feedback, especially if there are common themes with user questions or issues.
Vorteile
BigTime has the potential to be very user friendly, however, there is a learning process. Not everything is the same. For example, when I run one budget report, submitted time is not included, while in another report it is.
Nachteile
The data does not always auto populate and the software should be able to generate numbers and percents on its own... I should not have to go in and manually input % complete, it should be done on it's on as the team moves forward within the project.
Antwort von

BigTime Software

Robyn,

Thanks for leaving this review and letting us know about your struggles and concerns. BigTime's flexibility does have it's downsides and often that comes into play in terms of the learning curve. However, we will have one of our Success Team reach out to you directly and help with these specific issues. In the meantime, definitely take a look at our Knowledge Base (http://kb.bigtime.net/), which has hundreds of articles on things like custom reporting (http://kb.bigtime.net/using-bigtime/using-reports/creating-your-own-reports-in-bigtime/creating-custom-reports/) and creating % complete invoices (http://kb.bigtime.net/using-bigtime/invoicing/creating-draft-invoices/creating-percent-complete-invoices/) which auto populates task percentages for you.

We hope this helps, and keep an eye out for an email from one of our Success Team members.

Thanks again,
BigTime's Customer Success Team

Beantwortet am 28.2.2019
Branche: Internet
Unternehmensgröße: 2–10 Mitarbeiter

Täglich

für

Mehr als 1 Jahr

genutzt
Quelle der Bewertung
Preis-Leistungs-Verhältnis
0
---
The best solution for workflow management
BigTime is the best software for workflow automation and it is easy to learn. It increases the efficiency of the company, with several features. I recommend bigtime
Vorteile
It is the best service automation software, a real helper that has helped us grow our business with its features. Bigtime makes it easy to manage various custom reports and process payments. Its interface is easy to use.
Nachteile
Since I have been using it I have not encountered any problems as such, it works very well