Über 360Learning
Mit 360Learning meistern Unternehmen das Upskilling, indem sie ihre Teams, Kunden und Partner von internen Fachkräften schulen lassen. Die Zeiten langsamer Top-Down-Schulungen sind vorbei: L&D-Teams nutzen unser LMS für Collaborative Learning, um die interne Weiterqualifizierung dank kollektiver Expertise zu beschleunigen. 360Learning ist die All-in-one-Lösung für Personalentwicklung, Onboarding, Partner- und Sales Enablement. Wer verwendet 360Learning? Unternehmen zwischen 120 und 500 000 Mitarbeitenden, die mit Collaborative Learning die Effizienz steigern wollen. Unternehmen aus allen Branchen entscheiden sich für 360Learning – darunter Nordsee, Mitsubishi Electric, Haribo, Airbus, Toyota und Aircall. Seit 2013 gehen 1700 Unternehmen mit 360Learning in die Zukunft. 360Learning erhielt ein 241 Millionen Dollar Fundraising und beschäftigt über 300 Mitarbeiter in Frankreich, den USA, Großbritannien und Deutschland.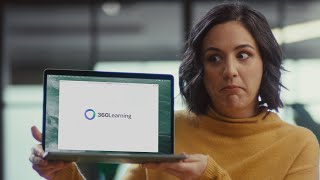 360Learning bietet keine Gratisversion, aber eine kostenlose Testversion. Die kostenpflichtige Version von 360Learning ist ab EUR 8.00/Monat verfügbar.
Alternativen für 360Learning
Branche: E-Learning
Unternehmensgröße: 11–50 Mitarbeiter

Täglich

für

Mehr als 2 Jahre

genutzt
Quelle der Bewertung
Preis-Leistungs-Verhältnis
4
---
5 years of honeymoon !
360Learning plateform gave us the recipient our contents needed to reach their maximum impact.
Vorteile
I work for a french environmental and social NGO and we have more than 160 000 people on our 360learning plateform.
We launched one MOOC per year over the last 5 years, and several online training for our customers, amongst them CAC40 companies.
We were able to launch MOOCs with 40 000 participants easily : no need to know the website perfectly for a trainer to create contents, it is intuitiv and so easy ! The quality of the hotline we were expecting with so many participants was present : quick (most of our questions were answered within 24 hours) and reliable.
The tools provided with the plateform (tracking, customisation, emailing,...) allows us to efficiently follow our participants and custom the animation to fit their paths.
That allows us to reach an average completion rate of 14% on our MOOCs, and our 2019 MOOC was elected MOOC of the year in France by a panel of professionals.
Nachteile
on SPOC or COOC, we have every features we require. For our MOOC, we miss a participants map and the ability for participants to contact each other on a similar territory. but we are conscious this need is very specific for our needs.
Branche: Umweltdienstleistungen
Unternehmensgröße: 1'001–5'000 Mitarbeiter

Wöchentlich

für

Mehr als 2 Jahre

genutzt
Quelle der Bewertung
Preis-Leistungs-Verhältnis
5
---
A nice platform to use, simple and complete!
Thanks to the 360 Learning team, always very reactive and professional.
A modern, intuitive platform that helps capture attention through its user-friendly and simple (but not simplistic) aspect.
I have been working on it for more than 2 years and I still have the same desire to create content to make my pool of learners benefit from all our technical modules in the field of waste to energy.
Vorteile
During my benchmarking, the platform was by far the easiest to use and to get used to. Unless you are a real geek and have a small pool of authors who can afford to spend time on initial discovery, the other platforms were more complex and did not allow people who only spend a few days a year creating content (which is the case for our in-house experts) to be as effective.
Nachteile
Some time ago, an update changed the interface quite significantly, even if we had been warned, I would have liked to have a smoother transition with the possibility to put the 2 options in parallel for a few weeks.
In Betracht gezogene Alternativen
Docebo
Gründe für den Wechsel zu 360Learning
Ease to use, especially for my experts which are using the platform as autors only a few days a year. They not spend hours and hours to discover the platform again even after a few months not creating any content on it!
Branche: Internet
Unternehmensgröße: 51–200 Mitarbeiter

Täglich

für

1-5 Monate

genutzt
Quelle der Bewertung
Preis-Leistungs-Verhältnis
1
---
Technical Bugs Everywhere + Poor Ease of use
Frustrating.
Vorteile
The large set of capabilities to manage programs and courses.
Nachteile
The user experience is terrible. Clunky, long loading times. The most frustrating thing is that it is never clear when or how something is 'saved.' On multiple occasions, I found 360Learning did not save my work. There is not even a "save" button.
Branche: Groߟhandel
Unternehmensgröße: 10'000+ Mitarbeiter

Täglich

für

Mehr als 2 Jahre

genutzt
Quelle der Bewertung
Preis-Leistungs-Verhältnis
4
---
Solid product with unparalleled support
Vorteile
360Learning is a very flexible product therefore the possibilities are endless. I sincerely believe that it can fit most organizations.What I like is the modern design of the solution. It is a force to attract learners who are sensitive to form.Moreover, the solution is very versatile and allows many things, without having to go through third-party tools. For example, it is possible to organize blended learning sessions and manage everything on the platform: what a time saver!Tracking user statistics is really made easy. Whether from the dashboard or by exporting the data.Finally, collaboration is at the heart of the tool, which makes it possible to create an internal dynamic, on the condition of animating it of course.Last but not least, I thing the support team is the greatest strength of 360Learning ! It's a pleasure to work with reliable / efficient / relevant people.And our suggestions are always taken into account in the redesign of the solution.
Nachteile
Honestyl, I don't see any weak point.There's still room for improvement with the authoring tool but the good news is that it's included in the redesign roadmap.
Branche: Bildungsmanagement
Unternehmensgröße: 2–10 Mitarbeiter

Täglich

für

Mehr als 1 Jahr

genutzt
Quelle der Bewertung
Preis-Leistungs-Verhältnis
5
---
Outstanding LMS with great flexibility
Excellent experience, look forward to seeing the product evolve
Vorteile
360LEARNING offers a wide range of - collaborative - features while keeping things simple & smooth for both the learner and the admin. It's the best LMS I've used so far for that quality/price ratio.
Nachteile
A few bugs along the way but nothing major
Warum 360Learning gewählt wurde
360LEARNING was much more learner-centric & collaborative
Gründe für den Wechsel zu 360Learning
Best ratio quality/price and more flexibility than traditional LMS