Über BoomTown
Boomtown bietet Marketing- und Vertriebsautomatisierungslösungen für die Immobilienbranche. Mit Boomtown können Maklerteams eine Website zur Lead-Generierung auswählen und anpassen, Leads verfolgen und pflegen sowie den Erfolg und den Umsatz des Teams überwachen. Die Anwendung ist SaaS-basiert und kann auf dem iPad, Smartphone und Tablet ausgeführt werden. Die automatisierten Marketing-Tools ermöglichen Makler- und Agententeams, mit Interessenten und Kunden in Kontakt zu bleiben, sodass Agenten Leads pflegen können, ohne alle Interaktionen manuell verfolgen zu müssen. Das System sendet automatisch Benachrichtigungen über die Aktualisierung von Angeboten, sodass Agenten mit ihren Märkten auf dem neuesten Stand bleiben können. Boomtown bietet erweiterte Website-Analysen, mit denen Nutzer die Bewegungen und Interaktionen von potenziellen Kaufenden oder Verkaufenden auf der gesamten Website verfolgen können. Zur Verkaufsanalysefunktion gehören Dashboards, mit denen das Management das Engagement ihres Teams überwachen können. Mit dem Tool können Nutzer ihre Produktwebsite anpassen und Funktionen wie einen Hypothekenrechner, einen Immobilienwertrechner, Preisverlauf, Immobiliendetails und Grundstückskarten hinzufügen.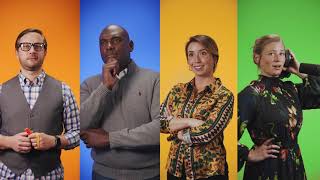 BoomTown bietet keine Gratisversion.
Startpreis:
Nicht vom Anbieter bereitgestellt
Kostenlose Testversion:
Nein
Alternativen für BoomTown
Branche: Immobilien
Unternehmensgröße: 1'001–5'000 Mitarbeiter

Täglich

für

Mehr als 1 Jahr

genutzt
Quelle der Bewertung
Preis-Leistungs-Verhältnis
5
---
User-Friendly CRM
BoomTown is an awesome CRM that makes classifying leads incredibly easy. It's got multiple pipelines that help users to see which leads are hot and which ones are less. The software has an excellent setup that makes communications with leads very visible and easy to follow.
Vorteile
It is user-friendly. Easy to see leads in different categories.
Nachteile
You can't actually delete trash leads. The leads go into a trash category, but it seems cluttered to have junk leads stay in the system.
Branche: Immobilien
Unternehmensgröße: 11–50 Mitarbeiter

Weitere

für

Mehr als 2 Jahre

genutzt
Quelle der Bewertung
Preis-Leistungs-Verhältnis
4
---
6 Year User
It was great! Far exceeded our expectations and helped us build great lead conversion systems!
Vorteile
Our real estate team used Boomtown for 6 years. We loved the service and only moved for one major reason, to allow our administrative staff to use the same platform as our sales staff. We still recommend Boomtown to this day for someone looking to take their sales team to the next level. It is by far the most visually appealing real estate software, which makes it incredibly easy to use. I loved the ease of sorting clients by various criteria, to specialize the call lists for the day. The MOJO dialer integration led to major success for our team. If you are looking for a CRM, this one is worthy of a look!
Nachteile
We had to use Top Producer for admin (listing and contract management) which did not communicate directly with Boomtown. This forced us to audit and upkeep 2 systems simultaneously, and led to a lack of communication between sales and admin staff. If Boomtown made the platform user friendly for contract and listing management-we would have stayed indefinitely.
Branche: Immobilien
Unternehmensgröße: 2–10 Mitarbeiter

Täglich

für

Mehr als 1 Jahr

genutzt
Quelle der Bewertung
Preis-Leistungs-Verhältnis
1
---
Way over priced for the value
I am overall let down by the system. Wish I would have found Follow up boss sooner versus throwing money away with this system. The opt outs are ridiculous.
Vorteile
The website was fairly decent. Also, the simplicity was good but for the price, there is a lot better out there.
Nachteile
The price was ridiculous and did not bring enough value in order to charge so high. A lot of times the price is backed by the value a system brings but not in this case.
Branche: Immobilien
Unternehmensgröße: 2–10 Mitarbeiter

Täglich

für

1-5 Monate

genutzt
Quelle der Bewertung
Preis-Leistungs-Verhältnis
0
---
Unethical customer service from my staff.
I had a truly unexpected and important reason for wanting to leave my contract early, was honest as I was told it wasn't a "qualifying reason," but said I would be honest in trying to get out of it and therefore was told I would owe the entire 12 months. I even said I had plans to try BoomTown again in the future. I told her that I let people out of contracts early for various reasons because it's good business to treat people with respect and compassion when technically I could not let them out when they have a good reason. She said I would have to pay the entire amount to get out and threatened that they've won before when it came to attorneys. I said I was simply asking for the same ethical business practice that I give and after asking for her manager 5 times (I was never given their name or transferred), she said she would charge me $2400 to leave early but service cut off immediately. Later I was told a month's notice is needed so that's another $800 (it was actually over $800). I am writing this review because I felt that though technically they didn't have to let me out of my contract, ethically it would have been a good decision and good business. I don't think I've ever written a bad review and was very happy with BoomTown but when it came down to it and there was lack of cooperation, after having to pay thousands of dollars, I find it important to write this review. My hope is that someone will reach out to me to try and make this right.
Vorteile
The leverage I could have gained with the automation.
Nachteile
I didn't like that the Consierge occasionally sounded like it was automated.
Branche: Immobilien
Unternehmensgröße: 2–10 Mitarbeiter

Täglich

für

Mehr als 2 Jahre

genutzt
Quelle der Bewertung
Preis-Leistungs-Verhältnis
4
---
Centralized CRM
When a problem arises they are swift to respond and correct the issue. They roll out added features often that allow a more productive relationship with my database.
Vorteile
Keeps me on track with contacting my database.
Nachteile
The price is the least favored feature... aside from that I use it and love it.