Über Jobber
Jobber ist eine cloudbasierte Softwarelösung für das Außendienstmanagement, mit der kleine und mittlere Dienstleistungsunternehmen ihr Außendienstpersonal verwalten, Kundenbetreuung anbieten und Geschäftsabläufe entweder über eine mobile App oder ein Desktop-Dashboard erweitern können. Als Service-Business-Lösung unterstützt Jobber über 50 Dienstleistungsbranchen und bietet austauschbare Tools wie integriertes CRM, Echtzeitplanung und -entsendung, Ausgabenverfolgung, Rechnungserstellung und Abrechnung, Online-Buchung, Angebotserstellung, Kundenerinnerungen, automatische E-Mails, einen Self-Service-Client-Hub und vieles mehr. Mit der Zeiterfassungsfunktion ermöglicht das Planungsmodul von Jobber den Nutzern, jeden Auftrag in Echtzeit zu aktualisieren, sodass das Management Informationen über abgeschlossene Aufgaben und den Projektfortschritt erhalten und das Außendienstpersonal effektiv verfolgen kann. Für Aufgaben können Managementteams einzelne Aufträge oder wiederkehrende Verträge einrichten und mehreren technischen Fachkräften im Außendienst einen einzigen Auftrag zuweisen. Mit Jobber können Nutzer professionelle Rechnungen mit anpassbaren Vorlagen erstellen und sie automatisch per E-Mail versenden. Um E-Zahlungen zu ermöglichen und die E-Rechnungsstellung zu optimieren, arbeitet Jobber mit verschiedenen elektronischen Zahlungsanwendungen wie Stripe und PayPal zusammen. Das CRM-Modul von Jobber verfolgt die Kontaktinformationen früherer Kunden und ermöglicht Nutzern unter anderem, nutzerdefinierte Felder und Tags zu erstellen und Dateien oder Telefonnummern anzuhängen. All dies ist mit der Abrechnungs- und Arbeitshistorie verbunden. Darüber hinaus kann jeder Kunde über den Self-Service-Client-Hub von Jobber Angebote genehmigen, Arbeitsaufträge planen, Rechnungen bezahlen und mit den Serviceteams kommunizieren. Die Jobber-App ist auch für iOS- und Android-Geräte verfügbar.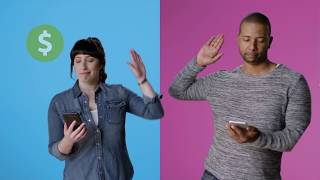 Jobber bietet keine Gratisversion, aber eine kostenlose Testversion. Die kostenpflichtige Version von Jobber ist ab $ 49.00/Monat verfügbar.
Startpreis:
$ 49.00/Monat
Kostenlose Testversion:
Ja
Branche: Hausmeisterservice
Unternehmensgröße: 2–10 Mitarbeiter

Täglich

für

Mehr als 2 Jahre

genutzt
Quelle der Bewertung
Preis-Leistungs-Verhältnis
5
---
Jobber is the BEST
I first started using jobber almost 5 years ago when I decided to test out the free trial. Since that day, I have continued using the software and have grown my business over 400%. I think one of my favourite parts about jobber is the level of exceptional customer service; not only online but also in person. Additionally, my work flow for my business has improved a vast amount over the years. Invoicing: What used to take me hours, is now a simple 30 minute task. Quoting: What used to be done on a scrap piece of paper, is now done on my iPhone. Scheduling: What used to be done on excel, is now organized through the online calendar which can be accessed anywhere, anytime. Overall, I would recommend jobber to anyone running a service based business, and would be happy to answer any further questions.
Vorteile
-The jobber platform is very easy to use and can be learned quickly.
-Batch invoice creation is extremely helpful.
-Jobber makes quoting, booking and scheduling jobs a breeze!
-Having a client hub is a real crowd pleaser.
Nachteile
Jobber is overall a 5/5 software system that has been the best thing for helping my business grow. Over the almost 5 years of using Jobber, the only thing I would like to remind people is that once you delete something, there is no way to get it back. I accidentally deleted an invoice once, and it was gone for good. This was my mistake, so as long as you're more cautious than I was that day, you'll be good.
Antwort von

Jobber Software

Andy! Thanks so much for this thorough feedback. We're so proud to work with your team and are so glad to hear we've been able to help make improvements across your processes.

Unfortunately we can't always recover deleted items, but sometimes we can, so always feel free to reach out to our Success Team in the event we can recover something just in case.

Thanks again for taking the time to leave a review :)

Beantwortet am 23.4.2019
Branche: Bau
Unternehmensgröße: 2–10 Mitarbeiter

Täglich

für

Mehr als 2 Jahre

genutzt
Quelle der Bewertung
Preis-Leistungs-Verhältnis
5
---
A CRM built for the needs of home services!
Overall Jobber is very good. The customer support is friendly and knowledgeable but obviously lack any real input from customers to the devs.
For the most part, they have wrapped up almost everything, but there are a few rough edges that need to be addressed. That said, I have not found a better CRM for home services.
Vorteile
Quotes are easy
Collect a deposit
Keep cards on file
Ease of Scheduling
Good mobile app
Nachteile
Unable to give partial returns through Jobber Payments
Need more environmental variables
Better API
More triggers in Zapier
Native texting is lacking in so many ways. Maybe instead of trying to reinvent the wheel, you could partner with a texting/phone/review product like Emitrr.
Gründe für den Wechsel zu Jobber
Jobber is better suited to sales that don't go through a sales funnel, the scheduling is a breeze, and the customer's experience is seemless.
Antwort von

Jobber Software

Hi Michael, thanks for your review!
If there is anything we can do to improve your experience feel free to get in touch with our success team at 1-888-721-1115 Option 2, [email protected], or by live chat.

Beantwortet am 28.7.2022
Branche: Gesundheit, Wellness & Fitness
Unternehmensgröße: 11–50 Mitarbeiter

Wöchentlich

für

6-12 Monate

genutzt
Quelle der Bewertung
Preis-Leistungs-Verhältnis
4
---
Get More Done in Less Time: The Jobber Solution
I had been having trouble managing the various aspects of operations, including scheduling and billing, customer communication, and tracking. I was aware that I required a solution that could assist me in streamlining these procedures and increasing the company's overall efficiency. That's when I learned about Jobber.Company's productivity and customer satisfaction have both significantly increased since I implemented Jobber. Managing my team and ensuring that jobs are completed on time and to the customer's satisfaction are now much simpler for me thanks to the scheduling and dispatching features. In addition, the features for tracking payments and invoicing have helped me keep track of my finances and ensure that I am paid promptly for my work.The improvement in my customer experience may have been the most significant advantage of using Jobber. I am able to easily communicate with customers via email and text message thanks to the software, ensuring that they are informed and valued while also receiving timely updates on their job status. I've also found it extremely helpful to be able to access customer information and history from any location. This has allowed me to provide individualized service and strengthen my relationships with my customers.My overall interaction with Jobber has been profoundly transformative.
Vorteile
Since using Jobber, business operations have become much more efficient. I am able to manage jobs more effectively now that we have the scheduling and invoicing features. It is easier for customers to book services and pay securely online with the ability to offer online booking and payment processing.Since using Jobber, customers have been more satisfied with the service that we provide. The automated appointment reminders have reduced the number of no-shows and cancellations, and the customer portal has made it easier for them to communicate with us and access their service history.The support team was very helpful when I first started using Jobber and provided me with all the information I needed to get up and running. Jobber is great for streamlining operations and improving the customer experience.
Nachteile
I have to admit that when I first started using Jobber, there was a little bit of a learning curve. Even though Jobber's interface is easy to understand and use, getting used to all of its features and functions can take some time.Particularly, I discovered that adjusting the software to meet particular business requirements required some trial and error. Finding the best way to adapt the various options and settings to my workflow took some time.Nevertheless, the Jobber support team was extremely helpful throughout the learning process. They were always available to answer questions and offer advice, provided us with comprehensive tutorials and guides.
Antwort von

Jobber Software

Hey Jayvee! Thank you for taking the time to give us your valuable feedback. It means a lot to us that Jobber was able to improve your client communication and overall experience and we are so thrilled that Jobber has made such an impactful difference on your efficiency and organization! We really appreciate that you were able to embrace the learning curve and find the workflow that was best for your business. Our Support Team is always happy to lend a helping hand, so feel free to reach out when you need it!

Beantwortet am 9.3.2023
Branche: Bau
Unternehmensgröße: 2–10 Mitarbeiter

Täglich

für

1-5 Monate

genutzt
Quelle der Bewertung
Preis-Leistungs-Verhältnis
2
---
Beware of false advertising and predatory sales tactics!
Jobber unapologetically accepts and continues to employ false and/or misleading advertising regarding its integration with the accounting software QuickBooks.When raising this with a Customer Support Manager, I was advised that the wording was intentional, and he acknowledged that it was misleading and didn't represent the limitations of the product. Despite this acknowledgement, I was denied a refund because it's "against their policy."This could have all been avoided had I utilised the 14-day free trial. Unfortunately I opted against this because in using the free trial the website clearly stated that I would have forfeited a considerable discount (20%) on the annual fee (which, for a new, small business, this is significant).If you decide to proceed with this product, I URGE you to trial it and not purchase the product outright. Better yet, avoid the product entirely and go with a much more ethical business such as Tradify!
Vorteile
UI and UX. Easy to setup and navigate. Scheduler is effective at distinguishing between jobs / assigned employees.
Nachteile
The customer service, while generally polite and responsive, is dreadful. Actively acknowledging and endorsing the false and/or misleading information on their webpage regarding 2-way sync between it and the accounting software QuickBooks.The recurring job creation was also unnecessarily complex, requiring the user to specify a duration. There is no ability to specify no end date.Doesn't support B-Pay, and doesn't generate unique customer reference no.'s.
Antwort von

Jobber Software

Hi Anthony, we really appreciated that you took the time to provide us such a thorough review and we're sorry to hear that we could have done better when providing information about how our sync with QBO works.

We see that the manager you spoke with has collected your feedback and we sincerely apologize for any confusion you may have.

If you would like to discuss how to make use of Jobber for the remainder of your subscription, please feel free to reach out to us a 1-888-721-1115 opt 1, email [email protected], or send us a message through our live chat.

Beantwortet am 18.1.2023
Branche: Bildungsmanagement
Unternehmensgröße: 1'001–5'000 Mitarbeiter

Wöchentlich

für

Mehr als 2 Jahre

genutzt
Quelle der Bewertung
Preis-Leistungs-Verhältnis
4
---
"Jobber: An Impressive Tool for Businesses to Streamline their Operations"
Jobber has been an excellent experience for me. It has allowed me to work remotely and efficiently from anywhere with an internet connection. The platform is user-friendly and easy to navigate. The customer support team has also been accommodating in answering my questions and providing assistance. Overall, Jobber has been an excellent experience for me, and I highly recommend it.
Vorteile
I liked the fact that Jobber's software is incredibly user-friendly and intuitive. It makes it easy for its users to manage appointments, invoices, and client information. Furthermore, it has many features, such as automated follow-ups, task scheduling, and custom reminders, making it an excellent solution for businesses of all sizes. It also provides integrated mapping and mileage tracking capabilities, which help companies to save time and money.
Nachteile
Regarding Jobber software, the biggest issue I had was the lack of customization options. It wasn't easy to tailor the software specifically to my needs, as there were few options to choose from. Additionally, I found the user interface to be outdated and clunky, and the performance of the software was relatively slow. Finally, I could not take advantage of certain features because the software was incompatible with my operating system.
Antwort von

Jobber Software

Hey Tara! Thank you so much for your thoughtful review! We really try to make Jobber as accessible and as friendly for business owners and their teams as possible, and your feedback here makes it easy for us to see what we're doing right and what can be done better, so we really appreciate it.

It's awesome to hear that Jobber has overall been a great experience for you. It would be great to connect with you and get more feedback from you on the different customization options that we could add to give you that tailor-made experience for your business and hear more about how we can improve. Our team can be reached at [email protected], by chat, or by phone at 1-888-721-1115, and we'd love to hear from you!

Beantwortet am 24.2.2023