Über Forma LMS
Forma LMS ist ein Open-Source-Lernmanagementsystem, das Unternehmen dabei unterstützt, Mitarbeitern auf der Grundlage von Unternehmensbedürfnissen und -prozessen Wissen zu vermitteln. Zu den wichtigsten Funktionen gehören Online-Kurse, Videokonferenzen, Zertifizierungsmanagement, nutzerdefinierte Berichterstattung, kombinierte Kurse und Nutzerverwaltung. Teams, die Forma LMS verwenden, können nach Abschluss von Kursen über anpassbare grafische Vorlagen Zertifikate im PDF-Format erstellen. Manager können Kurse für mehrere Kategorien, Kataloge und Kurspfade organisieren und mehrere Editionen desselben Kurses mit separaten Standorten und Inschriften erstellen. Nutzer können ihre Kurse auch mit integrierten E-Commerce-Funktionen verkaufen. Nach Kursabschluss, Abonnements und Nutzerregistrierungen können Mitarbeitende mit Forma LMS automatisch Benachrichtigungen erhalten. Administratoren können Nutzer nach Gruppen, Organigrammen und Rollen mit Sonderrechten organisieren. Forma LMS bietet eine API, mit der Unternehmen die Plattform in bestehende Systeme integrieren und die Lösung mithilfe von Plug-ins und nutzerdefinierten Skripten konfigurieren können.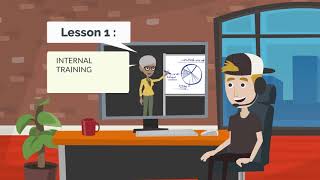 Forma LMS bietet eine Gratisversion und eine kostenlose Testversion.
Startpreis:
Nicht vom Anbieter bereitgestellt
Kostenlose Testversion:
Ja
Alternativen für Forma LMS
Branche: Informationstechnologie & -dienste
Unternehmensgröße: 201–500 Mitarbeiter

Täglich

für

Mehr als 2 Jahre

genutzt
Quelle der Bewertung
Preis-Leistungs-Verhältnis
5
---
The best managed Open Source Ever
Vorteile
User Experience, Support, Administration, Scorm compliance
Nachteile
Maybe the curve of learning the administration functionalities
Antwort von

FormaLms

Wow, thank you very much Vito for this wonderful review.
We'll to our best to soften the learning curve for the administration functionalities,

Thanks again!

Beantwortet am 22.2.2022
Branche: Personalwesen
Unternehmensgröße: 2–10 Mitarbeiter

Wöchentlich

für

6-12 Monate

genutzt
Quelle der Bewertung
Preis-Leistungs-Verhältnis
5
---
A great, professional looking, open source, option perfect for establishing a no cost LMS
Forma LMS helped me to launch a low cost, professional looking and easy to use LMS. My audience loved it too as they can dive right in without crossing a complex learning path.
Vorteile
I was trying out different LMS solutions in the market. I tried several paid options which are mostly out of my league just to get the taste of the current innovations in LMS. Then I came back to the real world and started test riding all the open source options. My 1st test was with Moodle as it was the go to option recommended by most websites. I didn't like Moodle's interface. It has a ton of options but doesn't have the looks of a corporate LMS where it is very inviting and easy for users to jump instantly inside a course. So, I went for the second best, "Forma LMS".
Forma amazed me because I could set it up instantly in my website. Uploading courses are also a breeze. Yes I face some hiccups as I didn't know it works well with PHP version 7.0 and lower but the basic functions were working fine. I was able to test run my LMS within hours of deployment. If you are geek like me you know how does it feel when everything works the first time. If you have softiculous support with your hosting provider then it is more convenient. You will have a working LMS within 15 minutes if you have the contents ready.
So, all the poor people who wants to role out his own easy to use and pro looking LMS, Go for Forma LMS.
Nachteile
Certification Module is very irritating. You have trial so many times to get your working certificate template. And it is broken if you use any PHP version later than 7.0.
Another thing is the exam module. No doubt its very powerful. But powerful doesn't mean the UI have to look complex.
In Betracht gezogene Alternativen
Moodle
Gründe für den Wechsel zu Forma LMS
Because its easy to setup and professional looking and you won't have to sell your kidney just to start your LMS journey.
Antwort von

FormaLms

Hi Ridwan, thanks for your excellent review.
Version 3 will be out in a few weeks, with added support for php 7.4

I will report your comments on the certificates and on the exam module to the UX team.

Beantwortet am 15.9.2021
Branche: E-Learning
Unternehmensgröße: 11–50 Mitarbeiter

Täglich

für

1-5 Monate

genutzt
Quelle der Bewertung
Preis-Leistungs-Verhältnis
1
---
I couldnt make it work
I tried the free version, and it seems that only with the paid version I was going to be able to do the things I wanted, but no... I couldnt make it work. I tried getting a special server just for Forma.lms but I still couldn't get it to work.
I tried to find support and couldn't find it either, so... I just paid for something I couldn't use.
Vorteile
the pricing looked great, also the capability of handling different customers in one place is amazing.
Nachteile
I couldnt install it. I rented a different server just for the software because of the different requiremts, but still it didnt worked. I couldnt get any support or help.
In Betracht gezogene Alternativen
Moodle
Antwort von

FormaLms

Hello Felipe,

thank you for your review, yet I think you are making some unfair statements.

First of all, the LMS is open source like Moodle and Chamilo and there is no such thing as a free or paid version.

The latest version is reserved to association members, but even the previous versions work greatly. We appreciate you decided to become a member.

You don't need a special server for Forma more than for Moodle or for a CRM or any enterprise level application: you just need a server that complies with the installation requirements.

Concerning the search for support: when exactly did you contact us for support?

If we can help you in any way, feel free to get in touch with us.

Beantwortet am 15.2.2022
Branche: Hochschulbildung
Unternehmensgröße: 51–200 Mitarbeiter

Wöchentlich

für

Mehr als 1 Jahr

genutzt
Quelle der Bewertung
Preis-Leistungs-Verhältnis
5
---
The only LMS providing unlimited customizability and smooth integration with awe-inspiring...
We tried various LMS solutions before but Forma LMS was the best match for our institution as it was the most customizable and intuitive solution for providing training. We first used it for educational purposes for educating my students during the COVID era. However, we felt that this software has a big scope for employee training so we started to use it to provide induction training to new employees and weekly training to existing employees.
Vorteile
The most favourable feature of this platform is its enhanced user interface through which we can navigate and find all the features easily. There is no learning curve when the product is first installed. Forma provides various features like organising users, providing certificates on completion of courses, organizing courses and taking tests and assessments. It is a great tool with a wide variety of integration options and plugins. A mobile app is also available so you can learn on the go!
Nachteile
There's nothing much that I dislike about this software. However, the user interface for learners could be improved by using modern elements.
Gründe für den Wechsel zu Forma LMS
Due to its additional features and integrations.
Branche: Einzelhandel
Unternehmensgröße: 1'001–5'000 Mitarbeiter

Wöchentlich

für

Mehr als 1 Jahr

genutzt
Quelle der Bewertung
Preis-Leistungs-Verhältnis
0
---
Revolutionize Your Online Training with FormaLMS: A Flexible and Customizable Learning...
I have had a generally positive experience with the platform. The software offers a robust set of features and functionality for managing online learning and training programs. I appreciate the flexibility and customization options available, allowing me to tailor the system to meet the specific needs of my organization.One of the things that I like about FormaLMS is the ease of creating and managing courses, as well as the ability to track and analyze learner progress and performance. The platform also supports a variety of different learning activities and resources, including quizzes, surveys, and multimedia content.In addition, I appreciate the level of control and oversight that FormaLMS offers to administrators and instructors. The platform provides detailed analytics and reporting capabilities, as well as features for managing user accounts, permissions, and access.While there are some areas where I feel the platform could be improved (such as the initial setup process and documentation), overall I have been satisfied with my experience using FormaLMS.
Vorteile
As a user of FormaLMS, what I really appreciate about the platform is its flexibility and customization options. Since it's open-source software, I have the freedom to make modifications and adjustments to tailor the platform to my specific needs.Another great feature that I find very useful is the ability to create and manage user groups. This makes it easy to assign courses and track the progress of learners. The reporting and analytics tools are also quite comprehensive, allowing me to keep a close eye on learner progress and evaluate the effectiveness of my courses.
Nachteile
There are a few areas where I feel the platform could be improved. One of the things that I find challenging is the initial setup process. It can take some time to get the system configured and fully operational, especially if you're not familiar with learning management systems.Another area that could be improved is the documentation and support resources. While there is a user manual and community forum available, I have found that some of the information is not always up-to-date or comprehensive enough to fully address my questions or concerns.Finally, while the platform is highly customizable, some of the customization options require advanced technical skills and knowledge. For someone without a strong technical background, it can be challenging to make certain modifications or adjustments to the system.