Über Deputy
Deputy ist eine cloudbasierte HRM-Lösung (Human Resource Management), die Mitarbeitermanagement- und Planungsfunktionen bereitstellt. Die Dienstplananwendung von Deputy kann Überstunden berechnen und bietet die Möglichkeit, Personaleinsatzpläne zu erstellen. Wenn ein Teammitglied seine Schicht storniert, können Führungskräfte eine Schichtanfrage an den nächsten verfügbaren Angestellten senden und die Schicht zuordnen. Neben Zeit/Anwesenheit und Terminplanung enthält Deputy weitere Funktionen, wie zum Beispiel eine Kommunikationsplattform, die es ermöglicht, Ankündigungen in einem einzigen Raum für alle Angestellten zu generieren. Deputy unterstützt auch die Integration in verschiedene Gehaltsabrechnungsplattformen auf dem Markt und bietet den Nutzern Leistungsmanagementfunktionen. Der Support erfolgt per Telefon sowie über Mitarbeiterhandbücher und andere Onlineressourcen.
Was ist Deputy?
Deputy ist eine All-in-one-Personalmanagementlösung, die Mitarbeitereinsatzplanung, die Verwaltung von Arbeitszeittabellen und die Kommunikation am Arbeitsplatz vereinfacht.
Wie wird Deputy verwendet?
Neue Nutzer erstellen online ein Deputy-Konto und konfigurieren die Einstellungen für Geschäftsstandorte, Bereiche und Mitarbeitende. Über eine webbasierte Oberfläche können Mitarbeitereinsatzpläne erstellt, Zeit/Anwesenheit verwaltet und andere Funktionen genutzt werden. Deputy kann in externe Systeme integriert werden und Arbeitszeittabellen können in Gehaltsabrechnungssoftware exportiert werden.
Wer verwendet Deputy?
Deputy wird von Personalmanagern und Mitarbeitenden von Unternehmen jeder Größe in vielen Branchen wie Gesundheitswesen, Gastgewerbe, Bildung und vielen anderen eingesetzt.
Wie viel kostet Deputy?
Deputy bietet einen kostenlosen Starter-Plan für Unternehmen mit 100 Mitarbeiterschichten pro Monat an. Der Premium-Plan, der unbegrenzte Schichten pro Monat abdeckt, kostet 4,50 $ pro Nutzer und wird monatlich abgerechnet. Kundenspezifische Preise sind für Unternehmen mit mehr als 250 Mitarbeitenden verfügbar.
Bietet Deputy eine App an?
Ja, Deputy verfügt über zwei mobile Apps, eine Mitarbeitereinsatzplanungs-App für Führungskräfte und eine Stempeluhr-App, mit der Mitarbeitende mithilfe von Gesichtserkennung ein- und ausstempeln können. Beide Apps sind sowohl mit iOS- als auch mit Android-Geräten kompatibel.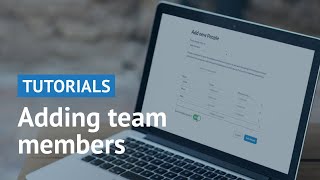 Deputy bietet eine Gratisversion und eine kostenlose Testversion. Die kostenpflichtige Version von Deputy ist ab $ 4.50/Monat verfügbar.
Kostenlose Testversion:
Ja
Täglich

für

6-12 Monate

genutzt
Quelle der Bewertung
Preis-Leistungs-Verhältnis
5
---
The team at QB Gelato is very pleased with Deputy. It is easy to use and the team members love...
Vorteile
As QB Gelato continues to grow we are finding the tools within Deputy to be extremely valuable. For example, we have set up our 'Opening, Closing & Daily Checklists' in Deputy under tasks which allows us to run our business as paperless as possible. In addition, it gives Management the ability to check-in and see if tasks are being completed when not at the shop. Being able to communicate updates to the team members and request a confirmation that they have read the communication is brilliant. I look forward to putting the scheduling module to the test this summer as we are adding on a mobile truck to our business. I have no doubt Deputy will exceed any scheduling requirements. My final comment has to do with processing payroll and the integration between Deputy and our payroll system. Having this integration feature is such a time saver. It literally takes less than 5 minutes to run payroll as the hours from Deputy import seamlessly into our payroll system. We are extremely pleased with Deputy and highly recommend this software application for scheduling. A final note... support is excellent!
Nachteile
At the present time there is nothing we dislike about Deputy. The support team is always there to guide you through issues.
Branche: Gastgewerbe
Unternehmensgröße: 51–200 Mitarbeiter

Täglich

für

Mehr als 1 Jahr

genutzt
Quelle der Bewertung
Preis-Leistungs-Verhältnis
4
---
Incredible amount of function. Deputy is a great solution to rostering/payroll if you can...
Made my busy day easier!
Vorteile
Constantly updated, great user interface with lots of features.
Nachteile
Can be slow to load on older machines /with a slow internet connection
Warum Deputy gewählt wurde
The workforce was too basic for our needs.
Gründe für den Wechsel zu Deputy
Had the easiest-to-use interface and was easily accessible on phones /tablets /computers etc. Ran into limitation issues with other hardware.
Branche: Verbraucherdienste
Unternehmensgröße: 2–10 Mitarbeiter

Täglich

für

Mehr als 1 Jahr

genutzt
Quelle der Bewertung
Preis-Leistungs-Verhältnis
1
---
Stay Away From Deputy!
Deputy worked fine for us for at least a year. Nothing special, but it integrated with our Gusto payroll and ServiceM8 CRM and that's what we needed. But about 5 weeks ago it lost the ability to calculate over time. If a man works 49 hours in a week, it exports it to Gusto now as 49 straight hours, instead of 40 straight and 9 OT. We have exchanged dozens of emails with Deputy and we only get a canned response back. They say they are looking at it, but we don't believe it. How difficult could it be to compute OT correctly for a time tracking app?!! We don't think there is anyone working there any longer, -just a shell sucking up the monthly fees for as long as possible before folding.
Vorteile
The integration with ServiceM8, which is why we chose Deputy
Nachteile
Customer service is horrendous, and the product is unreliable.
Warum Deputy gewählt wurde
Integrations
Gründe für den Wechsel zu Deputy
Integrations
Branche: Freizeit, Reisen & Tourismus
Unternehmensgröße: 1'001–5'000 Mitarbeiter

Täglich

für

Mehr als 1 Jahr

genutzt
Quelle der Bewertung
Preis-Leistungs-Verhältnis
5
---
Outstanding Customer Support
Since implementing deputy towards the end of 2015 in our business, I have worked closely with Jake and Joseph on making the system work with ease and ensure we are using the system to its potential.
Our business has a high turnover of transient employees who work varied hours and days of work which makes it hard for our managers to roster efficiently.
The team at Deputy have worked with us to add custom features which can help with our daily struggles in turn saving us time and money by being able to roster effectively and ensure we are being compliant at each step.
As the Payroll officer for our Australian and New Zealand region, Deputy have allowed me to streamline the fortnightly payroll process. Removed the need for any manual inputting, in turn ensuring we have time for quality checks, within our limited time constraints on payroll day.
We are a fast paced business and this system works extremely well for our managers creating and publishing the rosters, as well as confirming timesheets.
Vorteile
Worked closely with our team to add additional features required
Fast response time
Realistic time-frames
Great problem solving skills, and solutions
Helps with rostering efficiently,
Forecast of costs,
Ensures Compliance
Reporting functions
Payroll inputting has reduced from 1.5 days to 1Hrs due to new seamless payroll integration
New upgrade of system is more user friendly and responsive
Nachteile
More updates on system features/upgrades to come
More training for Support staff on system set up
Doesn't do 'Modern award' interpretation. Although we have now got the system to interpret the Award this was a lot of custom features we worked with the Development team on.
Branche: Gesundheit, Wellness & Fitness
Unternehmensgröße: 11–50 Mitarbeiter

Täglich

für

Mehr als 2 Jahre

genutzt
Quelle der Bewertung
Preis-Leistungs-Verhältnis
5
---
Easy to use scheduling system
Easy to use as an employee and looks easy to use from an admin perspective. Never had a problem with my timesheets!
Vorteile
As an employee who has used this for 5+ years this is an easy program to use within a small business. I clock in, clock out and can edit my time if needed. I can offer shifts up and accept or look for more all within the app. I like being notified when new shifts are offered as well via text and can accept them without even opening the app. I wish the calendar in deputy would sync with my apple calendar so I didn't have to manually enter my deputy shifts into it.
Nachteile
I wish the calendar in deputy would sync with my apple calendar so I didn't have to manually enter my deputy shifts into it.