Über Brightspace
Brightspace von D2L ist ein cloudbasiertes LMS (Learning Management System), das Instituten im primären und sekundären Bildungsbereich, Hochschulen und Unternehmensorganisationen hilft, Kurse entweder online oder gemischt durchzuführen. Brightspace besteht aus drei integrierten Plattformen – Learning Environment, Learning Repository und ePortfolio. Die Brightspace Learning Environment ermöglicht es Lehrern und Ausbildern, interaktive Schulungskurse zu entwerfen und Aufgaben zu bewerten. Die Lösung bietet eine Multimedia-Umgebung, mit deren Hilfe Inhaltsersteller Bilder, Videos, Audiodateien und andere digitale Inhalte in ihren Kursen verwenden können. Das Analysetool erleichtert die Leistungsverfolgung. Mit Brightspace Learning Repository können akademische Institute und Organisationen Lernressourcen in einer zentralen Inhaltsdatenbank erstellen, organisieren und finden. Nutzer können Inhalte mithilfe von Schlüsselwörtern, Bewertungen, Kommentaren oder anderen geschäftsdefinierten Suchkriterien durchsuchen. Das Brightspace ePortfolio ist eine gemeinsame Plattform, auf der Lernende ihre Erfahrungen mit Kollegen und Mentoren teilen können. Jede D2L-Lösung (Desire to Learn) enthält eine 24/7-Kundenbetreuung per Telefon und E-Mail. Darüber hinaus können Nutzer auch der Brightspace-Community beitreten oder Video-Tutorials ansehen, um mehr über das Produkt zu erfahren.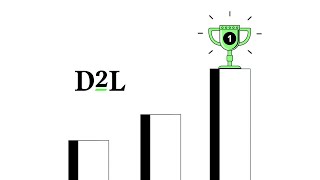 Brightspace bietet keine Gratisversion, aber eine kostenlose Testversion.
Startpreis:
Nicht vom Anbieter bereitgestellt
Kostenlose Testversion:
Ja
Alternativen für Brightspace
Branche: Hochschulbildung
Unternehmensgröße: 501–1'000 Mitarbeiter

Täglich

für

Mehr als 2 Jahre

genutzt
Quelle der Bewertung
Preis-Leistungs-Verhältnis
5
---
Best used for online courses
I have not had any problems using Brightspace or D2L. I think the user interface is easy to learn and it is easy to find where I need to be to make assignments, grade submissions, and more. The system allows you to work as the administrator/faculty/teacher/instructor/ but also allows you to switch to the student view, which enables you to see what your students will see. I like that feature! It is extremely easy to upload files and images and adding hyperlinks is also a breeze, allowing you to choose the new window to open within the course or on a separate page. Even when they update the software, I find it very easy to learn the new applications. I have used a few other systems in the past and I really do like Brightspace and D2L over the others.
Vorteile
I found this software very easy to use and pretty intuitive. It is fresh looking on the screen and I've not had any issues with the system not working as it should.
Nachteile
There are a few extra clicks that have to take place in some parts of the software to get back to where you want to be. That is somewhat annoying, but a minor issue.
Branche: E-Learning
Unternehmensgröße: 51–200 Mitarbeiter

Täglich

für

Mehr als 2 Jahre

genutzt
Quelle der Bewertung
Preis-Leistungs-Verhältnis
4
---
Aesthetically Pleasing and Easy to Use
We have been able to boost productivity consistency, and quality using Brightspace. It is easier to build out courses and map them in a simple hierarchy. Course templating allows us to ensure consistency when building copies of courses or new versions.
Brightspace has also allowed us to automate a number of functions we would normally need to perform in terms of student management, which has freed up personnel for other tasks but also removed human error from the equation.
Vorteile
Brightspace is very intuitive; users can jump into the LMS and figure out what they need to do with little to no instructions.
I like the power it gives admins to build in automation and customize how students work through the course. This is done via intelligent agents and release conditions.
Brightspace just looks great. Is the most aesthetically pleasing LMS on the market as far as I have seen.
Nachteile
The platform seems more geared toward traditional schooling systems rather than asynchronous models at times. For example, there is no easy way for students to add their own due dates to assessments; they can only be added for the entire course, which does not work when students are all pacing differently. Brightspace for Parents is also not as strong as I would have expected. There seems to be limited features and out parents are just not really interested in using it.
Warum Brightspace gewählt wurde
We were looking for something that worked well out of the box. D2L manages all of the updating of the system, hosting, etc. Using something like Moodle requires at least one person on the team with a strong tech background. Brightspace can be run with little to no tech experience.
Zuvor genutzte Software
Moodle
Gründe für den Wechsel zu Brightspace
We felt Brightspace packed in the most functionality and also looked (and felt the best).
Branche: Hochschulbildung
Unternehmensgröße: 1'001–5'000 Mitarbeiter

Täglich

für

1-5 Monate

genutzt
Quelle der Bewertung
Preis-Leistungs-Verhältnis
0
---
Nice interface but not intuitive or easy to use
Overall, my experience with Brightspace is negative. It looks deceivingly simple to use because of their modern look and Bright color scheme that is often associated with newer websites with easy functionality, but menus are often hard to find and it is difficult to do basic tasks like scoring quizzes.
Vorteile
I like the ability for there to be an online classroom and I like that it records the lectures. I like how the online classroom allows for screensharing and chatting also. I also like the look of the software; it doesn't look dated.
Nachteile
At this point, I have used several types of software like Brightspace as I have been in higher education for almost 7 years now as an undergraduate student and now, a graduate student. I think out of all those other software that I have used, Brightspace is the least intuitive to navigate. On the outset, I think the website looks clean and modern and it feels like a website that would be easy to navigate. But when you actually do start navigating the website, you find out how hard it is to find simple commands. For example, to simply program and then score a quiz online is much harder than it needs to be. Menus for basic things like how to see the students' grades were hard to find and I had to ultimately turn to google to figure out how to grade the quiz. I am new to this software, so maybe it just takes some getting used to, but so far, as a new user, I am finding that Brightspace is not intuitive or easy to navigate.
Branche: Hochschulbildung
Unternehmensgröße: 51–200 Mitarbeiter

Täglich

für

Mehr als 1 Jahr

genutzt
Quelle der Bewertung
Preis-Leistungs-Verhältnis
5
---
D2L LMS Review
My overall experience with D2L is a great experience. I enjoy using this product as a staff, as well as a student. There are also many tutorial videos out there to search through when having an issue.
Vorteile
What I like most about this product is the ease of navigating each feature of the product. There are quite a few features, all of them being outstanding and easy to use.
Nachteile
There seem to be quite a few bugs for us with this product. However, the product has been integrated going on two years, so there is bound to be some issues going forward.
In Betracht gezogene Alternativen
CANVAS
Warum Brightspace gewählt wurde
The other LMS was going away, and we had to look for a new product, also one that was cheaper.
Gründe für den Wechsel zu Brightspace
Brightspace was cheaper than others, with a much better quality.
Branche: Buchhaltung
Unternehmensgröße: 10'000+ Mitarbeiter

Täglich

für

Mehr als 2 Jahre

genutzt
Quelle der Bewertung
Preis-Leistungs-Verhältnis
0
---
Brightspace was easy to learn as a student!
It allows for great communication between students and teachers and overall was simple to understand from both perspectives!
Vorteile
I enjoyed the formatting and how easy to use brightspace was compared to the previous software my university used. It made tracking grades and all of the content my teacher posted so much easier to follow. It also shows how your grades were compared to other students and allows you to track your own performance.
When I was a TA, it was also really easy to post news items, enter grades and insert comments on students' papers.
Easy to understand for all users!
Nachteile
It can be difficult to operate on mobile devices - there are less buttons to navigate the pages but it's not impossible to use.