Über Sapaad
Sapaad ist ein cloudbasiertes POS- und Restaurantmanagementsystem für Lebensmittelunternehmen wie Cafés und Restaurants in den Bereichen Fast Food und Full Service, Walk-in, Dine-in, Take-out und Heimlieferung. Die Lösung bietet POS, CRM, Back-Office-Management, Inventarmanagement, Liefermanagement, Küchendisplaysystem und Berichterstattung innerhalb einer Suite. Sapaad ermöglicht die Verwaltung mehrerer Standorte, sodass Nutzer von einem einzigen Bildschirm aus ihr Geschäft überwachen und standortübergreifende Änderungen an Speisekarten vornehmen können. Das Produkt ist mit Touchscreens und Standardklickbildschirmen kompatibel. Sapaad bietet Inventarmanagement, Kundenmanagement, E-Commerce/Onlinebestellung und Liefercallcenter als Zusatzmodule. Die Lösung lässt sich weiterhin mit führender Buchhaltungssoftware wie Xero und Tally sowie mit Lebensmittel- und Lieferpartnern wie Deliveroo, Zomato, Foodpanda, GrabFood, Talabat, Lalamove, Quiqup, Lyve und anderen integrieren. Sapaad bietet monatliche und jährliche Abonnementpreise basierend auf der Anzahl der Standorte an. Die Lösung ermöglicht es Nutzern auch, sich mit unbegrenzten Geräten zu verbinden.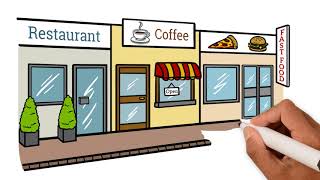 Sapaad bietet keine Gratisversion, aber eine kostenlose Testversion. Die kostenpflichtige Version von Sapaad ist ab $ 39.99/Monat verfügbar.
Startpreis:
$ 39.99/Monat
Kostenlose Testversion:
Ja
Branche: Restaurants
Unternehmensgröße: 11–50 Mitarbeiter

Täglich

für

Mehr als 1 Jahr

genutzt
Quelle der Bewertung
Preis-Leistungs-Verhältnis
5
---
very good and easy to use.
I use it for orders for check bill for setup the menu for anything about the Restaurant.
Vorteile
I'm using Sapaad almost for two years, and i like anything about Sapaad easy to learn and not complicated for using.
Nachteile
all is good and im very happy to using Sapaad.
Branche: Restaurants
Unternehmensgröße: 11–50 Mitarbeiter

Täglich

für

Mehr als 1 Jahr

genutzt
Quelle der Bewertung
Preis-Leistungs-Verhältnis
4
---
Easy-to-use system. Top notch customer service!
Vorteile
I was unhappy with the POS software we were using previously and researched hundreds before I found Sapaad and signed up for the free demo. It seemed to have pretty much everything I was looking for. We use it for table management, cash register, printing bar, kitchen and customer tickets, reporting on sales and inventory.
It's cloud based so it's much easier for the staff to work with. Our old system had to be loaded on every POS and device.. it was a pain. It's so easy to see exactly what's going on at the restaurant if we aren't there. We really like that. On other systems the "remote" login is only for viewing stats or things, not full on.
Your customer service is top notch. I don't think I've ever said that about any company. They get back with useful and relevant information always less than 12 hours and they've even made some changes that we've asked for. As far as a feature, I'd have to say that the ease of seeing our sales history and which products are moving the best (or worst) is probably my favorite feature. Before I'd have to export all the data and then import it into Excel and run it through a system I had created. This is MUCH easier... and, I can do it from my phone on a train!
Nachteile
Since we are a full service restaurant, we have specific needs over other business types. We'd like to have the ability to transfer individual items between tables. Now we have to void the item and add it to the other table. Also it would be great if we can label a table instead of a static number. We have a lot of regular customers coming in and it would be great if we could customize their table in the system with their name perhaps. It makes service a lot easier. These are only the small stuff. Overall, we like the system and we have adapted to it, which is great.
Antwort von

Sapaad

Hi Chad, thanks for taking your time to write such a thoughtful review. And we're happy to hear you rave about our support team. They work extrememly hard to cater to all our customers' requests as soon as possible, be it through phone or email. We're constantly looking for ways to improve our system and user experience. We've already implemented some of the features you brought up but have much more awesome ones lined up in the near future! We'll be sure to update you once they've launched!

Beantwortet am 9.7.2019
Branche: Essen & Trinken
Unternehmensgröße: 51–200 Mitarbeiter

Täglich

für

Mehr als 1 Jahr

genutzt
Quelle der Bewertung
Preis-Leistungs-Verhältnis
2
---
Not Worth the Low Cost!!!
I think the people at Sapaad want to do a good job, everyone I have talked to has been very polite. However kindness does not take away from the fact that this entire software is a Beta version at best and not ready for actual implementation in a full service restaurant. I don't even think it would be good for QSR. I
Vorteile
Absolutely nothing. The inventory program is possibly the only redeeming quality of this product, but it is mediocre at best
Nachteile
Where do I begin!
- Unable to enter tips on Walk-In Orders
- Unable to merge tables
- Unable to make a floor layout for your dining room
- KDS does not display servers names on ticket so kitchen has no idea who rang in the ticket
- Servers have to log in using an email and password, no keycode for quick entry
- If you would like to enter in discounts, server must either have full access to give discounts or they must log off and the manager must log in, in order to give discount
- Tagging food items for proper reporting is a convoluted process
- Inventory system is not designed to consider purchasing alcohol
Antwort von

Sapaad

Hi Mark - We're sorry to hear that the product has not lived up to your expectations. We are continually iterating and working to improve our solutions. We would request you to contact our support team if you are still facing issues with the product.

Beantwortet am 12.1.2022
Branche: Restaurants
Unternehmensgröße: 11–50 Mitarbeiter

Täglich

für

Mehr als 1 Jahr

genutzt
Quelle der Bewertung
Preis-Leistungs-Verhältnis
3
---
Simple, Easy to use
Vorteile
POS Integration with 3rd Party,
Online Ordering system
Nachteile
1. don't have Nondiscountable items, when we have to give discounts for the total bill. it also affects the promo items. 2. SMS OTP issues, customers not willing to do this process, the login process is simple.
3. CRM does not collect more data and is not useful for promotion. like, retarget the customers.
4. it does not have many options for discounts in online ordering.. like buy 1 get 1 free, the second item 50% off
5. it does not have any feedback forms or surveys.
6. Do not have any option to share the invoice via WhatsApp / email. the still traditional way of printing
7. Sappad online, header section ok.. footer section need to modify. like adding Sm links, address, contact numbers
8. Reports do not have control for date/time. for example. if we give access to see business report for cashier, to settle the payments daily. they can able to see the report for the whole year.. its not good for restaurant owner view.
9. Need training mode, to train people without affecting the regular data.
10. Very hard to draw area for delivery section. if we draw manually.. some areas missing.
11. do not have options to collect a delivery fee, ie. order below $50, will get a delivery fee of $5 and an order value above $50 will be free delivery like these options unbale to make it
12. Food delivery time must be calculated delivery time(based on the delivery area) + Preparation time.
It simply calculates short and long-distance as same. also showing the same for pickup
Antwort von

Sapaad

Thanks a lot for your review!

Beantwortet am 16.5.2022
Branche: Restaurants
Unternehmensgröße: 11–50 Mitarbeiter

Wöchentlich

für

Mehr als 1 Jahr

genutzt
Quelle der Bewertung
Preis-Leistungs-Verhältnis
4
---
Best customer service over competition!
Vorteile
Sapaad is great. It's practical, easy to use. It's accessible from any device and I can have multiple user points. Sapaad has been incredibly effective in helping us visualize our business performance and stay connected to my business on the go.
What I like most is the customer support. They're always available and helpful and hands-on with assisting when required, say if we're facing an issue or internet is lagging. It's one of their biggest advantages. After-service is super important for businesses like ours. There are similar products and systems out there, but Sapaad's customer service gives them an upper hand over the competition.
Nachteile
What I like least is that it should work efficiently while offline. I know there is an offline mode that allows punching of orders, but if we have no network or there's a power failure, things slow down and it becomes a hassle. What would be more convenient is a manual process that allows the orders to be printed in the kitchen.
Secondly, there should be a search mechanism in the CRM to search by customer name. People change their number often, searching by name would be good. Also collaborating with other food aggregator platforms would make life easier.
Antwort von

Sapaad

Hi Zakarya, thanks for finding the time to write such a wonderful review! We love hearing about how effective Sapaad is for restaurants of all types and sizes. Thank you for mentioning our customer service! We value each and every feedback we receive and are always looking for new ways to improve our user experience. We actually have some cool new features lined up that may not only address your feedback but also improve other aspects of your restaurant workflow. We'll be sure to notify you once they launch!

Beantwortet am 9.7.2019