Über NetSuite
NetSuite ist eine Unternehmensführungs-Software-Suite, die als Dienstleistung angeboten wird und Funktionen wie ERP (Enterprise Resource Planning) und das CRM übernimmt. Dabei handelt es sich um ein horizontales Softwarepaket, das auf eine breite Palette von Industrien ausgelegt ist. Das NetSuite-Financials-System kann mit Backoffice-, Verkaufs- und Serviceprozessen von Unternehmen integriert werden.
NetSuite Financials umfasst Anwendungen für die Finanzbuchhaltung, Finanzberichterstattung und -analyse, Zahlungsmanagement, Auftrags- und Rechnungsverwaltung, Lieferkettenmanagement und Bestandsverwaltung. Finanzinformationen über NetSuite können über einen Webbrowser oder ein mobiles Gerät abgerufen werden. Das System erhält automatische Upgrades und verfügt über verschiedene Anpassungsoptionen.
NetSuite ist cloudbasiert und in einer Reihe von Internetbrowsern abrufbar. Die Lösung unterstützt den Datenexport in IIF- oder CSV-Dateien. Datensicherheit wird durch das Rechenzentrum und die integrierten Sicherheitskontrollen der Suite selbst gewährleistet.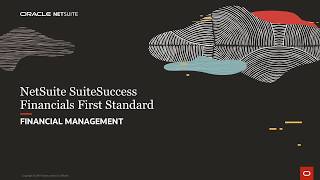 NetSuite bietet keine Gratisversion. Die kostenpflichtige Version von NetSuite ist ab 499,00 $/Monat verfügbar.
Startpreis:
499,00 $/Monat
Kostenlose Testversion:
Nicht verfügbar
Alternativen für NetSuite
Branche: Internet
Unternehmensgröße: 51-200 Mitarbeiter
Verwendet:

Täglich

für

Mehr als 2 Jahre

Quelle der Bewertung
Preis-Leistungs-Verhältnis
5
---
Great ERP
Help us at a time we were growing the company, so right now we are more efficient and have real time data because of Netsuite.
Vorteile
- Very Robust and Fully customizable
- Have an API and so connect with third party and other tools you use internally can be definitely doable.
- Multiple currencies, locations and internationalization help you when you have to access in different subsidiaries
- Have great tools for making reports
The support have been great the last 2 or 3 times I used it.
Nachteile
- Sometimes tends to be slow, It seems like that was a problem with the implementation but in general it feel slow.
- The UI looks old, but does what you need.
- The documentation is really heavy and sometimes is hard to find things there.
Branche: Groߟhandel
Unternehmensgröße: 11-50 Mitarbeiter
Verwendet:

Täglich

für

Mehr als 2 Jahre

Quelle der Bewertung
Preis-Leistungs-Verhältnis
5
---
Great Value Cloudbased ERP - Best cloud solution on the market
Great experience overall. Time to implement took 6 months, but could have completed in 4. We waited longer to get system configured to meet more of our needs. Have maintained our subscription since 2013 and really like the ease of configuration and always being on the latest version and can take advantage of improvements without added cost for the most part. The business intelligence and reporting is excellent and it is easy to expand the use of the software and add new companies as business grows.
Vorteile
True cloud based subscription ERP solution, have not had to hire any IT staff, robust business intelligence, highly configurable to meet business needs, always on the latest version at no additional cost, extensive partner network, easy to expand as business grows, multi-company, multi-currency, good CRM capabilities and very reasonable price for what you get (less than cost of one good IT person).
Nachteile
Not crazy about NetSuite support cost/value. They offer good support, but their costs are much higher than their partners. We shifted our support to their partner network for scripting and reporting needs after a few years. Also, their pricing can be a bit of a challenge, but is reasonable. They eventually want to get everyone to pay their retail subscription price, however, they deeply discount it initially as many companies can't take advantage of or use all that is available to them in their base ERP offering and the more functionality you commit to the deeper the discount, however, they reduce the discount each year to eventually get to retail. Kind of makes sense, because as you expand your use of their software they eventually want you to pay for the full use, but will start out with deep discounts.
Branche: Unterhaltungselektronik
Unternehmensgröße: 51-200 Mitarbeiter
Verwendet:

Täglich

für

Mehr als 1 Jahr

Quelle der Bewertung
Preis-Leistungs-Verhältnis
1
---
Biggest SCAM!!!
Netsuite is very heavy on misleading sales. The sales rep will lie and tell you that they will help you accomplish what you need but all are empty promises. They referred us to a 3rd party to add serialized inventory feature and our on-boarding team was behind and when their 6-8 week period approached, they left us with an undiminished product and we had to figure everything out on our own. My recommendation is to not trust the sales or implementation team. If they tell you something verbally, make sure they follow up with an email and make them sign documents. They will lie and they will trick you and mislead you. One of the most unprofessional teams I have every worked with. You will find yourself paying for add-ons constantly and there is absolutely no transparency. Whenever I contacted our account manager to present a problem or concern, she tried to sell me another module. Why can't you fix our current issue before you try to make me pay for something else. Please do your research before you find yourself stuck in a contract with a bunch of misleading employees that won't even respond to your email or try to address your concerns. I have escalated the problem to upper management and they failed to provide us with any solutions. I highly recommend you find another company that is more transparent and easy to work with. Netsuite is extremely commercialized and there is no personal customer experience whatsoever. I give Netsuite 1-2 out of 10
Vorteile
Our former software provided us with more features and allowed for easier/zero to little cost customization.
Nachteile
The smallest customiation requires an expert and with that comes an expense. Netsuite has been the second largest expense our company has after payroll. The sales team was very misleading and they tricked us when we purchased the software. We presented our former software and their response was always "Netsuite can do that." We later came to find out that yes Netsuite can do it but it comes with an associated cost. Also, the difficulty of reaching customer support is very frustrating. We were talked into purchasing premium support which is as useless as regular support. You still have to wait. You have to submit a case and wait for someone to email you back and fourth about the issue to then tell you they can't help you and you have to pay a 3rd party to accomplish what you need. Netsuite has been the biggest disappointment for our staff and company.
Branche: Buchhaltung
Unternehmensgröße: 201-500 Mitarbeiter
Verwendet:

Täglich

für

6-12 Monate

Quelle der Bewertung
Preis-Leistungs-Verhältnis
4
---
The software is easy to use
Excellent for using daily and managing transactions
Vorteile
It links all the Purchase Orders automatically to other applications. The tool bar is easy to use and very well organized.
Nachteile
I like everything about this software except the price is a little more expensive compare to similar accounting softwares
Branche: Erneuerbare Energien & Umwelt
Unternehmensgröße: 51-200 Mitarbeiter
Verwendet:

Täglich

für

Mehr als 2 Jahre

Quelle der Bewertung
Preis-Leistungs-Verhältnis
4
---
NetSuite Review
NetSuite has served as well as a full-feature ERP system. We can manage many aspects of our business all in one system including managing projects, recording timesheets, order-to-cash, procure-to-pay, internal case support, CRM, and more.
I feel that NetSuite is much easier to learn and more intuitive than other systems, but it still requires time to set the system up for a company's individual needs. NetSuite is set up for wide-ranging customizations, but in many cases these customizations are necessary to get the full benefit of the program. Our time investments in NetSuite have paid off, but the program definitely requires a lot of love to adapt to the changing needs of the business.
Vorteile
I really like the user-friendly appearance of NetSuite, especially compared to other older systems. I think the appearance makes NetSuite inviting and accessible. In general, the program is easy to learn, and NetSuite does multiple updates every year to add to the features.
Nachteile
There are times where it feels like features are inexplicably absent from NetSuite. Users have the ability to submit enhancement requests, but it can take years before these are implemented. Additionally, tech support can be hit and miss on providing effective solutions to problems.