Über NetSuite
NetSuite ist eine Unternehmensführungs-Software-Suite, die als Dienstleistung angeboten wird und Funktionen wie ERP (Enterprise Resource Planning) und das CRM übernimmt. Dabei handelt es sich um ein horizontales Softwarepaket, das auf eine breite Palette von Industrien ausgelegt ist. Das NetSuite-Financials-System kann mit Backoffice-, Verkaufs- und Serviceprozessen von Unternehmen integriert werden.
NetSuite Financials umfasst Anwendungen für die Finanzbuchhaltung, Finanzberichterstattung und -analyse, Zahlungsmanagement, Auftrags- und Rechnungsverwaltung, Lieferkettenmanagement und Bestandsverwaltung. Finanzinformationen über NetSuite können über einen Webbrowser oder ein mobiles Gerät abgerufen werden. Das System erhält automatische Upgrades und verfügt über verschiedene Anpassungsoptionen.
NetSuite ist cloudbasiert und in einer Reihe von Internetbrowsern abrufbar. Die Lösung unterstützt den Datenexport in IIF- oder CSV-Dateien. Datensicherheit wird durch das Rechenzentrum und die integrierten Sicherheitskontrollen der Suite selbst gewährleistet.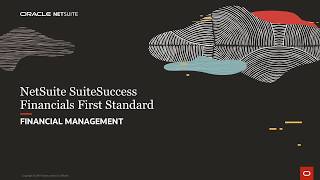 NetSuite bietet keine Gratisversion. Die kostenpflichtige Version von NetSuite ist ab 499,00 $/Monat verfügbar.
Startpreis:
499,00 $/Monat
Kostenlose Testversion:
Nicht verfügbar
Alternativen für NetSuite
Branche: Internet
Unternehmensgröße: 51-200 Mitarbeiter
Verwendet:

Täglich

für

Mehr als 2 Jahre

Quelle der Bewertung
Preis-Leistungs-Verhältnis
5
---
Great ERP
Help us at a time we were growing the company, so right now we are more efficient and have real time data because of Netsuite.
Vorteile
- Very Robust and Fully customizable
- Have an API and so connect with third party and other tools you use internally can be definitely doable.
- Multiple currencies, locations and internationalization help you when you have to access in different subsidiaries
- Have great tools for making reports
The support have been great the last 2 or 3 times I used it.
Nachteile
- Sometimes tends to be slow, It seems like that was a problem with the implementation but in general it feel slow.
- The UI looks old, but does what you need.
- The documentation is really heavy and sometimes is hard to find things there.
Branche: Groߟhandel
Unternehmensgröße: 11-50 Mitarbeiter
Verwendet:

Täglich

für

Mehr als 2 Jahre

Quelle der Bewertung
Preis-Leistungs-Verhältnis
5
---
Great Value Cloudbased ERP - Best cloud solution on the market
Great experience overall. Time to implement took 6 months, but could have completed in 4. We waited longer to get system configured to meet more of our needs. Have maintained our subscription since 2013 and really like the ease of configuration and always being on the latest version and can take advantage of improvements without added cost for the most part. The business intelligence and reporting is excellent and it is easy to expand the use of the software and add new companies as business grows.
Vorteile
True cloud based subscription ERP solution, have not had to hire any IT staff, robust business intelligence, highly configurable to meet business needs, always on the latest version at no additional cost, extensive partner network, easy to expand as business grows, multi-company, multi-currency, good CRM capabilities and very reasonable price for what you get (less than cost of one good IT person).
Nachteile
Not crazy about NetSuite support cost/value. They offer good support, but their costs are much higher than their partners. We shifted our support to their partner network for scripting and reporting needs after a few years. Also, their pricing can be a bit of a challenge, but is reasonable. They eventually want to get everyone to pay their retail subscription price, however, they deeply discount it initially as many companies can't take advantage of or use all that is available to them in their base ERP offering and the more functionality you commit to the deeper the discount, however, they reduce the discount each year to eventually get to retail. Kind of makes sense, because as you expand your use of their software they eventually want you to pay for the full use, but will start out with deep discounts.
Branche: Onlinemedien
Unternehmensgröße: 51-200 Mitarbeiter
Verwendet:

Täglich

für

Mehr als 2 Jahre

Quelle der Bewertung
Preis-Leistungs-Verhältnis
4
---
#1 ERP After Evaluating Many
Very positive, I personally hope to only use NetSuite going forward, as the new releases continue to iterate on features and gets better each year.
Vorteile
I have implemented NetSuite at 2 companies, as well as participated in a redesign. In all cases, the ability to customize to unique business needs, far beyond something like Quickbooks or Microsoft Dynamics, is fantastic. I especially like the ability to connect nearly any software to NetSuite via bundles and APIs. We have integrated most of our softwares such as ADP, Salesforce, Databricks, etc. into NetSuite to form a tight web.
Nachteile
NetSuite is not particularly intuitive for first-time users, and I have seen many companies implement it incorrectly due to just not understanding what to do. Because it is so highly customizable, this can be a downside for companies that become fatigued by too many decisions and possibilities. A company desiring a complete out-of-the-box ERP may be better served elsewhere.
Branche: Umweltdienstleistungen
Unternehmensgröße: 11-50 Mitarbeiter
Quelle der Bewertung
Preis-Leistungs-Verhältnis
3
---
Too Complicated for Daily Use
Netsuite was chosen by our company around 9 months ago and has been in use since January 2015. Implementation was long process and was expensive. Costs include the purchase of main licence, an expensive per-person licence, paying a consulting firm to run the implementation project and having a dedicated in-house employee as "admin" to support the other users.
Netsuite has brought some great changes to our company and improved our record keeping hugely. It has also brought transparency to many of the processes and highlighted bottlenecks.
There are many downsides however, we have run into a plethora of technical problems with logic and programming along the way, while error messages abound (much to the annoyance and over-work of the consultant's team). All of the glitches have been worked out and customer service from the NS themselves has been extremely fast and professional.
Adding to the downsides, Netsuite is probably the LEAST intuitive system I have used since the 90s. It really seems like it is stuck in the past. There are hardly any icons, no drag and drop and navigation is inconsistent. Additionally, as a general manager, I need to extract information and data quickly and easily, but I cannot. Every time I want to extract data I have to go to our in-house admin for her to "write a search" in a logic/language that took her months to learn. Nobody else has time to learn that, so nobody else can do it. To my knowledge, NS has poor graphing capabilities and is very rigid in that I cannot easily change the way data is displayed once it is graphed. Usually, if I want data and I have not got time to wait for the admin to write the search pattern for me, I just export a large amount of data with a predefined/standard search and filter it and graph it with Excel - but this always begs the question, why are we paying through the nose for a program (NS) that is so difficult to use that it forces me to use another program (Excel) to make up for its inadequacies?
I could go on with the downsides of how unusable it is from a manger's point of view - there is a lot to say, but I think you get the picture.
The biggest downfall of Netsuite for me is that it is so hard to use that staff really do not want to use it. This is particularly evident in the sales department. They will only really use it for what they really have to use it for: making quotes, so we lose out. Customer data does not get sufficiently recorded, project details are lacking, contacts are hard to look up, customer account history is never recorded (we can't even find the field to put that in). Other systems we used before, e.g. Zoho CRM, Pipedrive and even Excel, are easy to use and therefore get used by the staff. A system such as Netsuite might have a beautifully coded backend, but if it discourages use through extreme user-unfriendliness, it becomes an almost useless system.
Vorteile
Solid back end
Keeps excellent and accurate records that are easily audited
Brings transparency to processes
Nachteile
Too difficult to use and therefore staff refrain from using it for all but the most essential tasks
Requires an in-house expert to help run the system
Requires months of repeated training to get staff up to speed
Poor for tracking customer account history
Extremely difficult to extract and graph the data that you need from it
Rigid and hard to change display and parameters of any data displays
Very expensive
Branche: Telekommunikation
Unternehmensgröße: 501-1.000 Mitarbeiter
Verwendet:

Täglich

für

Mehr als 2 Jahre

Quelle der Bewertung
Preis-Leistungs-Verhältnis
4
---
Love to hate it.
We have been able to speed up and automate a lot of processes with our customizations, on top of what Netsuite includes and with new modules we have developed within Netsuite that integrate with the rest of them. Our instance is a monster now, and we've done it quickly and efficiently thanks to the API.
Vorteile
Might be biased, since I'm a developer, but the ability to customize the software's functionality and create entirely new modules with a widely used programming language as javascript is really good and something we have taken advantage of, like a lot. Documentation has its flaws but is helpful most times. The learning curve is a bit steep, but nothing that can't be overcome.
Nachteile
I hate the reporting functionality, avoid it if I can. Might be that I don't really understand its uses. I'd rather do saved searches.
Some changes are made that are not included in release notes or in between releases that affect how our customizations work.
Also, too many unexpected error messages and error messages that misrepresent the actual problem. These force us to google for answers.