Über Dixa
Dixa ist eine Kundenfreundschaftsplattform, die Marken dabei hilft, durch einfache, einheitliche und ansprechende Gespräche stärkere Bindungen zu ihren Kunden aufzubauen.
Mit Dixa kann dein Team über einen Bildschirm sofortigen und kontinuierlichen Service per Telefon, E-Mail, Chat und Facebook Messenger bereitstellen, um persönliche und langfristige Beziehungen zu deinen Kunden aufzubauen.
Echtzeit-Leistungsstatistiken, intelligentes Routing, nahtlose Integrationen, Automatisierungen, Kundenerkennung und vieles mehr helfen dir dabei, deine Kunden zu priorisieren und jedes Mal den bestmöglichen Service zu bieten.
Alle Konversationstypen werden in Warteschlangen platziert und dem am besten passenden Agenten automatisch zugewiesen, während Konversationsdaten in Echtzeit-Analysen übersetzt werden. Weitere Funktionen sind: VoIP, Anrufaufzeichnung, IVR, Anrufweiterleitung und automatischer Rückruf.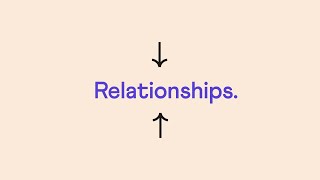 Dixa bietet keine Gratisversion, aber eine kostenlose Testversion. Die kostenpflichtige Version von Dixa ist ab $ 39.00/Monat verfügbar.
Startpreis:
$ 39.00/Monat
Kostenlose Testversion:
Ja
Täglich

für

6-12 Monate

genutzt
Quelle der Bewertung
Preis-Leistungs-Verhältnis
4
---
Excellent performance
We have compacted better in the work
Vorteile
It is easy to use, it has a flaxibility for work that improves business performance, it is constantly improving, that is why it has that great we will continue using it
Nachteile
We do not find a major problem with this platform, I just hope that the text options in voice improve a bit
Antwort von

Dixa

Thank you for your review, Luimer!

Beantwortet am 2.5.2018
Branche: Konsumgüter
Unternehmensgröße: 1'001–5'000 Mitarbeiter

Täglich

für

Mehr als 1 Jahr

genutzt
Quelle der Bewertung
Preis-Leistungs-Verhältnis
5
---
Dixa - Great Omnichannel/CRM Software
Much better consumer experience because you put the consumer in control if they want to wait for an agent, get a callback or leave a voicemail.
Our channel partners get to the agent supporting them via area code routing and email identification. It give a personalized experience and saves time.
Vorteile
Programming in Dixa is like programming in Visio. You do not need technical expertise to create a flow that will give your customers an outstanding experience.
Nachteile
The Analytics and reporting gives you the fundamental information but the package needs enhancements.
Warum Dixa gewählt wurde
Dixa's telephony offering was far superior. We could only implement chat in North America and not the rest of the world.
Gründe für den Wechsel zu Dixa
Dixa was clearly the best value proposition. They a relatively new company and are very open to working with you to add enhancements that make a difference in the experience you deliver to consumers and channel partners.
Branche: Druck
Unternehmensgröße: 2–10 Mitarbeiter

Täglich

für

Mehr als 1 Jahr

genutzt
Quelle der Bewertung
Preis-Leistungs-Verhältnis
2
---
Be ware of trick-sale upgrades.
It started off fine with big promises and no limits to what the software could do. As described earlier, I feel I have been tricked into an upgrade, and a new 2-year binding period, despite our previous commitment.
The soulution we have now, is back to the original, but at an increased price.
If we haven't done this test with the callcenter, we wouldn't have got this increased price pr. agent and we would not have renewed the binding period.
Of course I tried to discuss this with our sales contact, but after the sale, he did not want to talk us and referred to an account administrator.
Then I tried to talk to our account manager, but as he said, he knows nothing about our deal and could not do anything.
Dixa have many fine words, about their focus is on providing exceptional customer service and nurturing their customer's friendship, but the fact is that we have now found another solution and closed our connection to Dixa, even though we still have to pay a long time for software that we can not use.
Vorteile
The software uses queue for email routing, as in a telephone system.
Nachteile
We used the software to manage our incomming salesupport emails from different contries. The sofware did the job, but we didn't always get the attachment from the email into Dixa. This led to some confused conversations with the customers.
After some time using dixa for email, we agreed to start a test the incomming phone routing with our call center to include them in our dixa setup. Unfortunately, it did not work as planned, as we experienced a lot of delay in the conversations, and the test was therefore stopped.
As a result of the test, we suddenly got a masive price increase per. agent + 2 years more binding period.
Gründe für den Wechsel zu Dixa
Dixa was cheaper back then, but looking back, we should have chosen otherwise.
Branche: Paket- & Frachtlieferung
Unternehmensgröße: 11–50 Mitarbeiter

Täglich

für

Mehr als 1 Jahr

genutzt
Quelle der Bewertung
Preis-Leistungs-Verhältnis
4
---
All in one place
We have seen a significant improvement in the software compared to what it was when we first
adopted it both in respect of the upgrades and their customer support.
We would like to wish Dixa to continue on this path of improvement to provide their customers with a
product that meets the customers' evolving needs.
Vorteile
We have been using the Dixa software for a year now and are very satisfied to have implemented the
move to this platform. Using the software has reduced the disarray that is commonly caused by having
separate systems, as Dixa has everything in one place: phone, email, real-time live chat and Facebook
Messenger. The interface of the platform is functional and user-friendly, specifically when it comes to
routing the tasks between agents. As a result, all customer queries and correspondence are dealt with in
a timely and efficient manner by the most suitable agents to meet the customers' needs.
Nachteile
Having used Dixa over the past year, we have experienced some of the following issues:
 We could not use the software to call some of our contact numbers;
 Some of the customer correspondence would not be delivered properly and we would only see
an empty file;
 Not all customers could see the attached files, or we would not be able to attach files our end.
The team at Dixa dealt with any issues raised professionally and efficiently. Working with the platform is
now much easier, as the upgrades implemented by the Dixa team have helped us to deal with the
everyday tasks more productively and with less complications.
Antwort von

Dixa

Hi Jonas,

Thank you so much for the review! We are excited to be working with you and your team and plan on continuing to grow the platform to continue to meet your needs :)

Beantwortet am 27.3.2019
Unternehmensgröße: 2–10 Mitarbeiter

Täglich

für

1-5 Monate

genutzt
Quelle der Bewertung
Preis-Leistungs-Verhältnis
5
---
Cheap, efficient and all about customization, this is what I can say about using Dixa.
It works great for us and I can even call it the best solution we have tried so far. Dixa definitely worth trying, besides, it is free in case you want to try it.
Vorteile
We are using Dixa for more than 3 months now.
The thing that I absolutely like about it is that you can customize almost everything in the system (starting from the call flows and the ability to set priority for the agent up to the color of the chat widget).
In case you need any assistance with the program you can get excellent support from their side as they work 24/7. Also, they offer a demo with their specialist where they basically show all the features that you can use. And after that demo, Dixa seems even more fast and efficient.
Besides all this Dixa is cheaper than other solutions that we have tried.
Another plus about Dixa is that we were able to keep our existing number, Dixa team just helped us to port it to the system easily.
Currently, our team is more than satisfied with the outcomes that we got for that price :)
Nachteile
As it has lots of features and new and new ones are established all the time lots of questions connected with these new features arise. Fortunately, their support is working all around the clock so it is not really such a big deal. As for now, there are no other cons to list.
Antwort von

Dixa

Thanks for the great review, Elizabeth!

Beantwortet am 17.8.2017