Über GetResponse
GetResponse ist ein cloudbasiertes Marketing-Tool, mit dem Nutzer per E-Mail mit Kunden in Kontakt treten und Zielseiten erstellen können. Die Anwendung richtet sich in erster Linie an kleine Unternehmen, Blogger und Marketingagenturen. GetResponse bietet einen E-Mail-Ersteller, mit dem Nutzer E-Mails ohne vorherige Programmierkenntnisse erstellen können. Dieses Modul enthält Vorlagen zum Senden von E-Mails und Bildern zur Unterstützung der Designanforderungen.
Die Posteingangsvorschaufunktion von GetResponse zeigt, wie die E-Mails für den Betrachter aussehen. Mit A/B-Tests können Nutzer die Wirksamkeit einer Kampagne testen, indem sie Elemente wie Betreffzeilen und die günstigste Zeit zum Versenden optimieren. GetResponse verfolgt einen Responsive-Design-Ansatz, bei dem sich das Erscheinungsbild von E-Mails je nach Anzeige des Geräts ändern kann. Die List-Booster-Funktion der Lösung kann Kontakte von Festplatten und Mail-Clients wie Gmail, Magento, Salesforce und Highrise importieren. Auch ein automatisches Antwortmodul, das Geburtstags-E-Mails und maßgeschneiderte Angebote senden kann, ist Teil der Implementierung.
Die Preise basieren auf einem monatlichen Abonnement. Support wird über Chat, E-Mail und Online-Tutorials angeboten.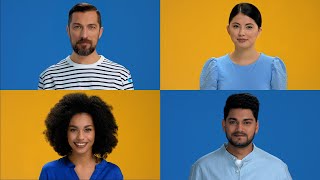 GetResponse bietet eine Gratisversion, aber keine kostenlose Testversion. Die kostenpflichtige Version von GetResponse ist ab $ 19.00/Monat verfügbar.
Kostenlose Testversion:
Nein
Alternativen für GetResponse
Branche: Internet
Unternehmensgröße: 2-10 Mitarbeiter

Täglich

für

1-5 Monate

genutzt
Quelle der Bewertung
Preis-Leistungs-Verhältnis
3
---
Hat mit der Automatisierung nicht gereicht
Leider konnte das Tool mit der Automatisierung der Konkurrenz nicht mithalten. Im Grundsatz ein gutes Angebot, auf den ersten Blick. Mussten dann auf ein anderes Tool umstellen.
Bei der Kündigung hat man diese jedoch bei Getresponse nicht erhalten und den Folgemonat trotzdem verrechnet. Ein Mitarbeiter meinte, das sei kein Problem, man erstatte dies zurück, wegen 2 Tagen. Die Bestätigung kam dann, dass es keine Rückerstattung geben kann. Nicht gerade kundenfreundlich und daher nicht zu empfehlen.
Vorteile
Angebot mit vielen Features, leider nicht so ausgereift wie erwartet.
Nachteile
Kundenservice und Einschränkung bei der Nutzung
Antwort von

GetResponse

Hi there.

Thanks for taking the time to leave a review. If you still have not received your refund, please send me an email at [email protected] -Taylor

Beantwortet am 12.4.2021
Branche: Unternehmensberatung
Unternehmensgröße: Selbstständig

Wöchentlich

für

Mehr als 1 Jahr

genutzt
Quelle der Bewertung
Preis-Leistungs-Verhältnis
5
---
Great Beginner Email Marketing Tool
Overall, GetResponse is a great tool. Can't go wrong if all you want is to send emails either on autopilot or broadcasts or automate the process.
Vorteile
I loved the 500 free subscriber plan and also how easy it is to set-up marketing automations. I love the ability to send broadcasts at the best time the recipient would open them. No need to worry about time-zone issues.
Moreover, you can re-send emails on autopilot if the email is not opened after a few days and send other emails based on the contacts behaviour.
Their pricing is also very competitive.
Segmenting the lists is easy too.
Nachteile
Disappointed that they didn't have the feayure to track website visits from the emails sent.
I think the non-email/CRM features like webinars and website builder tend to dilute the focus on email marketing. Can't be everything for everyone.
Antwort von

GetResponse

Hi James,

We're so glad you're enjoying GetResponse and the email marketing tools. Thank you for taking the time to leave a review. We appreciate it! -Abbie

Beantwortet am 17.8.2022
Branche: Marketing & Werbung
Unternehmensgröße: Selbstständig

Täglich

für

1-5 Monate

genutzt
Quelle der Bewertung
Preis-Leistungs-Verhältnis
5
---
Great Email Marketing Software
I have had a great experience with Get Response Customer Support being VERY patient with me. I have increased my sales with GetResponse as I am able to follow up with my Customers on going.
Vorteile
This software was simple to integrate to the Marketing programs I use. It is critical for my outreach for marketing in an effective way. I would highly recommend GetResponse for the Affiliate Marketer.
Nachteile
My least favorite aspect of GetResponse is that when I am creating a new marketing email, it is not "easy" to see what days I already have emails scheduled for. I have to actually open a new window, then go back to the marketing page and look. Rather than it being readily avaialble when releasing a new email.
In Betracht gezogene Alternativen
AWeber
Warum GetResponse gewählt wurde
Aweber kept putting a send hold on my Account. My messages were not reaching my clients. I have not had that problem with GetResponse. Also, GetResponse is more "friendly" to the Affiliate Maketer.
Zuvor genutzte Software
AWeber
Gründe für den Wechsel zu GetResponse
More friendly toward Affiliate Marketers
Antwort von

GetResponse

Hey Jim!

Thanks for taking the time to leave your feedback. We are happy to hear that you've had a great experience with us so far! - Abbie

Beantwortet am 26.7.2022
Branche: Musik
Unternehmensgröße: 2-10 Mitarbeiter

Monatlich

für

Mehr als 1 Jahr

genutzt
Quelle der Bewertung
Preis-Leistungs-Verhältnis
3
---
Solid, By Not My Favorite Lead Generation Software
Overall I can't say it worked out with GetResponse. We tried to utilize it for more than a year and never got the flow of it. I tried to get help from their customer service but they weren't that helpful. After paying for it for more than a year we had to discontinue and find something else. While I'm sure it has it's merits and is a good overall platform, I can't recommend it from my experience.
Vorteile
My favorite thing about GetResponse is the overall concept of being able to capture cold leads easily. The platform is clean and easy to understand for the most part.
Nachteile
Unfortunately we could never really get the hang using this software. We tried it for about a year but didn't see enough progress to keep using it. We found that other similar types of software was easier and cheaper to use. The thing I like the least is probably how much the price goes up depending on your contact list. I also don't think it's the easiest to use. The customer service also isn't the best.
Antwort von

GetResponse

Hi Michael,

Thanks for your review! Feedback like this allows us to do better. We've passed the information along to our team :) - Abbie

Beantwortet am 2.9.2022
Branche: Marketing & Werbung
Unternehmensgröße: Selbstständig

Täglich

für

1-5 Monate

genutzt
Quelle der Bewertung
Preis-Leistungs-Verhältnis
5
---
Get Response Autoresponder Review -The Tool For You In 2022 And Beyond
My overall experience so far has been very good. There is a wide range of templates to choose from for your emails which makes it easy to design your emails with more confidence.
I really like the software and it meet my needs as a small business except the no telephone support.
Overall I recommend GetResponse as a trusted platform that provides high email delivery rate to your subscribers.
Vorteile
1. I liked most with GetResponse is the delivery rate. They consistently score a higher deliver y rate than most other platforms and it is good the know that the emails are reaching the intended clients.
2. For a beginner, it is easy to use the different components especially when setting up an autoresponder campaign. The steps are logical and easy to setup plus produces a more sophisticated and easier to segment your email list.
3. The free plan can be used to test the platform and tools to decide if this is the right platform for your use before you commit fully. The free plan works with up to 500 subscribers and give access to a wide range of tools.
Nachteile
1. The biggest drawback - there is no telephone support. Even though there is a live chat feature, there are instances where it is easier to troubleshoot a problem over the telephone instead of live chat.
Antwort von

GetResponse

Hi Deanne!

Thanks for taking the time to leave such a great review. We appreciate all the detailed feedback because it helps us improve! -Taylor

Beantwortet am 9.7.2022