Über Evernote Teams
Evernote ist ein webbasiertes Projektmanagement-Tool, das Funktionen für Projektkollaboration, Terminplanung und Aufgabenmanagement in einer Suite vereint. Diese Lösung ist für Unternehmen jeder Größe konzipiert.
Mit Evernote können Nutzer Projektaufgabenlisten erstellen und Personen zuweisen, sodass Teammitglieder zusammenarbeiten und bei Bedarf Statusaktualisierungen bereitstellen können. Die Lösung unterstützt mehrere Geräte wie Laptops, Tablets und Smartphones, was Nutzern an mehreren Standorten dabei hilft, auf demselben Stand zu bleiben und den Projektfortschritt zu teilen.
Evernote bietet auch Funktionen zum Teilen von Dokumenten, mit denen Nutzer Dateien, Fotos, Videos und Sprachaufnahmen in der Cloud speichern und freigeben können.
Mit automatischen E-Mails und Benachrichtigungen, die Teams über Projektentwicklungen informieren, erhalten Projektmanager ein vollständiges Bild der Projektaufgaben und sind besser in der Lage, Entscheidungen bezüglich der Projektplanung und -ausführung zu treffen.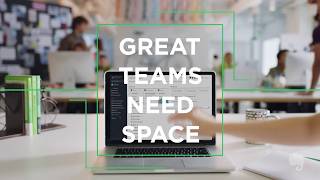 Evernote Teams bietet eine Gratisversion und eine kostenlose Testversion. Die kostenpflichtige Version von Evernote Teams ist ab $ 7.99/Monat verfügbar.
Kostenlose Testversion:
Ja
Alternativen für Evernote Teams
Evernote Teams Erfahrungen
Branche: Marketing & Werbung
Unternehmensgröße: Selbstständig

Täglich

für

Mehr als 2 Jahre

genutzt
Quelle der Bewertung
Preis-Leistungs-Verhältnis
4
---
Best Note-Taking Software I have Ever Used
It is great software for me. It eliminates the need of keeping a heavy diary in my life. I can easily access, take notes and share files from anywhere. Honestly, it made my life easier.
Vorteile
If you are looking for an amazing multi-platform software, especially to serve your note-taking purpose, Evernote Business is leading the market. It comes in a minimalistic design with smooth collaborative features so that you can perfectly sync with other platforms. When it comes to collaboration features, no other software can defeat Evernote business. You can not only do teamworks on your projects, but also store all of the important information in one single place. One amazing part is, you can access it offline, and everything will be updated t=right after you become online. On top of that, the user-interface of Evernote is so user-friendly. Besides, there are many templates which you can use and make life even easier. In my opinion, Evernote Business is a great software to deal with.
Nachteile
As it is cloud-based software, syncing is not possible while offline. However, everything will be updated when I become online again. Another thing I want to mention here is it is a little bit expensive. The Evernote team should reconsider the price. However, the value we are getting from it can be easily justified with the price.
Branche: Finanzdienstleistungen
Unternehmensgröße: 201–500 Mitarbeiter

Täglich

für

Mehr als 2 Jahre

genutzt
Quelle der Bewertung
Preis-Leistungs-Verhältnis
4
---
Evernote Teams
Overall, Evernote Teams provides an excellent platform for improving team productivity.
Vorteile
Evernote Teams offers flexible note-taking and collaboration tools that make it easy for teams to work together efficiently. Its easy to use for everyone absoluetly. The app also offers robust search and organization capabilities, making it easy to find and share notes.
Nachteile
The app's formatting options are relatively limited. Additionally, the pricing plans can be expensive compared to other similar tools in the market. This would be the reason to looking for some alternatives all by own.
Branche: Grafikdesign
Unternehmensgröße: 2–10 Mitarbeiter

Täglich

für

Mehr als 2 Jahre

genutzt
Quelle der Bewertung
Preis-Leistungs-Verhältnis
3
---
Using this software is often like keeping an elephant in your house...
The bottom line of why I use this is to keep track of literally hundreds of notes -- mostly client information like login information and passwords and such (that can be password protected in the app, a huge plus!). I also started a few years ago using it to track incoming paper payments (checks) so that my accountant can see what has come in and record it appropriately -- so one notebook can be shared easily without worrying about any unnecessary information ending up in too many places. Though it's painful to use a fairly complicated program (bloated?) to do this, it does it quite well and I haven't been able to find something else to do the same thing.
Vorteile
While I'm not the biggest fan of this software/service. There's one reason I've continued to use it and probably will continue for a while: it's good a creating easily searchable notes that are (mostly) available on any device I might have in front of me at any time.
Nachteile
It seems like the creators are constantly on a quest to make this software more bloated with features that I have little to no interest in while continuing to ignore seemingly simple glaring problems. I can always count on a major update causing some new irritating problem. On top of all that, it takes up so much computing space -- I often find this "simple" database program sitting in the background eating up GBs of RAM and making my processor spin. And worst of all they seem to think it's okay to take up valuable space in my menubar (on a Mac) with their stupid, useless Elephant logo in case I might want to create a new note and not know how to open up the program to do that. I've asked repeatedly in customer feedback and have seen others ask as well for the OPTION to make this go away and yet it remains for some inexplicable reason.
Branche: Marketing & Werbung
Unternehmensgröße: 2–10 Mitarbeiter

Täglich

für

Mehr als 1 Jahr

genutzt
Quelle der Bewertung
Preis-Leistungs-Verhältnis
0
---
Evernote Teams is a service with which you will be more productive and improve your business
Evernote Teams is an incredible tool for collaborating with my team and managing our tasks and projects. The task management feature is particularly helpful, allowing us to assign tasks to team members, set due dates, and track our progress. We also love the collaboration tools, which allow us to share notes, files, and other information with ease. The file sharing feature is also a game-changer, allowing us to access our files and documents from anywhere, at any time. The alerts and notifications feature is also a great addition, keeping us on track and ensuring that we never miss an important deadline or event. Overall, we have found Evernote Teams to be an essential tool for our team, improving our collaboration and productivity in so many ways. Highly recommended!
Vorteile
The ability to assign tasks to team members and track their progress.The ability to set due dates and reminders for tasks.The ability to add notes and comments to tasks for additional context.The ability to share notes, files, and other information with team members.The ability to collaborate on projects in real-time.The ability to communicate with team members using chat and other collaboration tools.
Nachteile
The task management feature can be overwhelming for some users who may find it difficult to keep track of all the tasks assigned to them. There may be a learning curve for new users who are not familiar with task management tools.
Branche: Marketing & Werbung
Unternehmensgröße: 51–200 Mitarbeiter

Wöchentlich

für

1-5 Monate

genutzt
Quelle der Bewertung
Preis-Leistungs-Verhältnis
4
---
Streamline Your Team's Productivity with Evernote Teams
Evernote Teams is a fantastic app for team task management that offers an intuitive, centralized platform for managing notes, tasks, and schedules. With Evernote Teams, each team member can manage their own notes and tasks, while also collaborating with other team members on projects and meetings. The app provides visibility to the progress of projects, optimizing communication and inviting team members to work together to achieve common goals.One of the standout features of Evernote Teams is its ability to facilitate the sharing of notes and information, even with team members who are not using the app. This functionality ensures that the right information is always available to the right people, helping to keep everyone on the same page. With its focus on intuitive collaboration and centralized task management, Evernote Teams is an excellent choice for teams looking to improve their productivity and streamline their workflows.
Vorteile
Centralized task management: Evernote Teams offers a centralized platform for managing tasks, notes, and schedules, making it easy for team members to stay organized and focused on their responsibilities.Seamless collaboration: The app's collaboration tools are intuitive and easy to use, allowing team members to work together on projects and tasks with ease.Accessibility: Evernote Teams is available on multiple devices and platforms, ensuring that team members can access their notes and tasks no matter where they are.Customizable workspace: Users can customize their workspace to fit their needs, making it easy to organize and prioritize their tasks and notes.Third-party integrations: Evernote Teams integrates with a wide range of third-party tools and services, making it easy to connect with other apps and streamline workflows.
Nachteile
Cost: While Evernote Teams offers a range of powerful features, it does come with a cost that might be prohibitive for some teams. Is not that expensive, but you can find free apps, that are not that good but are free.Learning curve: For users who are new to Evernote, the learning curve can be steep, which might make it challenging to get up to speed and fully utilize all of the app's features.