Über Evernote Teams
Evernote ist ein webbasiertes Projektmanagement-Tool, das Funktionen für Projektkollaboration, Terminplanung und Aufgabenmanagement in einer Suite vereint. Diese Lösung ist für Unternehmen jeder Größe konzipiert.
Mit Evernote können Nutzer Projektaufgabenlisten erstellen und Personen zuweisen, sodass Teammitglieder zusammenarbeiten und bei Bedarf Statusaktualisierungen bereitstellen können. Die Lösung unterstützt mehrere Geräte wie Laptops, Tablets und Smartphones, was Nutzern an mehreren Standorten dabei hilft, auf demselben Stand zu bleiben und den Projektfortschritt zu teilen.
Evernote bietet auch Funktionen zum Teilen von Dokumenten, mit denen Nutzer Dateien, Fotos, Videos und Sprachaufnahmen in der Cloud speichern und freigeben können.
Mit automatischen E-Mails und Benachrichtigungen, die Teams über Projektentwicklungen informieren, erhalten Projektmanager ein vollständiges Bild der Projektaufgaben und sind besser in der Lage, Entscheidungen bezüglich der Projektplanung und -ausführung zu treffen.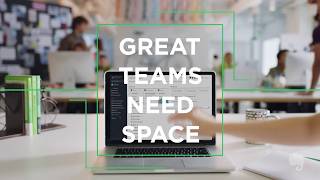 Evernote Teams bietet eine Gratisversion und eine kostenlose Testversion. Die kostenpflichtige Version von Evernote Teams ist ab $ 7.99/Monat verfügbar.
Kostenlose Testversion:
Ja
Alternativen für Evernote Teams
Evernote Teams Erfahrungen
Branche: Personalbeschaffung & -besetzung
Unternehmensgröße: 501-1'000 Mitarbeiter

Wöchentlich

für

Mehr als 1 Jahr

genutzt
Quelle der Bewertung
Preis-Leistungs-Verhältnis
4
---
Evernote Teams Review
Vorteile
Taking notes, project management and project planning make it simple and effective
Nachteile
Evernote is very useful but has a low interface.
Branche: Computer-Software
Unternehmensgröße: 11-50 Mitarbeiter

Täglich

für

6-12 Monate

genutzt
Quelle der Bewertung
Preis-Leistungs-Verhältnis
5
---
Comprehensive solution for Complex notes and project management tasks
I personally benefitted from Evernotes a lot. It got a range of features such as multi tasking, notes management, assigning tasks etc., which helped me in my project a lot. The whole team can see the real time updates while making notes. It also arrange the modified notes in an order. However it doesn't reflect who made the changes.
Vorteile
I like features such as writing and updating notes from multiple devices with a single account. Features such as adding tags, assigning tasks, reminding people, mobile access particularly intrigued me. The reflection time i.e., to update data on other devices is really low compared to other such softwares'. lastly, the user interface is too good and easy.
Nachteile
While editing the same document by two persons at the same time, this software creates a copy of it, and does not update at a time and keep them as separate copies. The software team should look into it and fix it. But personally for me, this is a minor glitch.
Branche: Informationstechnologie & -dienste
Unternehmensgröße: 501-1'000 Mitarbeiter

Wöchentlich

für

Mehr als 1 Jahr

genutzt
Quelle der Bewertung
Preis-Leistungs-Verhältnis
3
---
Task management software with nice project management
Vorteile
the ability to manage projects from scheduling tasks to assigning persons and more with project management.
Nachteile
It needs u to be connected every time and for daily tasks its normal
Branche: Computer- & Netzwerksicherheit
Unternehmensgröße: 2-10 Mitarbeiter

Täglich

für

Mehr als 1 Jahr

genutzt
Quelle der Bewertung
Preis-Leistungs-Verhältnis
5
---
A Living Digital Assistant
Vorteile
Imagine a huge library. A library with all the information you are looking for. Thousands of web pages, books, notebooks, receipts, pdf files. So where is the information you are looking for in this library?
Imagine that you can access the information that will make my job easier in this huge library in just seconds. Evernote is a great program that stores, stores, archives all information, can take notes on it, has a quick search content. It is a structure that saves information in just a few steps, can take notes on it, share it, and follow and remind some things for you.
Imagine that the time you previously spent searching for data and the information you were looking for was reduced by 70%. Of course, this is not a dream. Real. Consider that the paper consumption you use in all office processes is reduced by 40-50%. The 50% efficiency increase of the system resources you use is an extra gain.
While you can share the information set you have created with your own teams, you can distribute platform independent. Consider that you can actively manage this process with task distribution and orientation.
By connecting with other software, it provides ease of communication up to the mail service.
Nachteile
The repeat task option doesn't seem very usable to me. A more compelling option should be put in. It would be great if there was a feature to customize the program image. Like the theme change.
Warum Evernote Teams gewählt wurde
It has a reminder feature. Possibility to back up my old data. e-mail usage support. archival research and discovery.
Gründe für den Wechsel zu Evernote Teams
taking notes very fast Platform independent Quick access to data Almost zero hardware resource consumption. Shareability
Branche: E-Learning
Unternehmensgröße: 11-50 Mitarbeiter

Monatlich

für

6-12 Monate

genutzt
Quelle der Bewertung
Preis-Leistungs-Verhältnis
4
---
great app for all types of projects and tasks manager
in general it's a great service with a great tracking system and easy to follow
Vorteile
very easy to share notes with team and very professional, fast and reliable
Nachteile
the price is a bit expensive compared to similar applications, and it can get slow overtime