Über Favro
Favro ist ein Projektmanagement- und Kollaborationstool, mit dem Entwicklungs- und Vermarktungsteams sowie Führungskräfte Ideen planen, verfolgen und weiterentwickeln können. Favro ist so konzipiert, dass es der Größe und den Bedürfnissen jedes Projekts gerecht wird. Nutzer können Funktionen und Integrationen nach Bedarf hinzufügen. Favro bietet Team-Boards, skalierbare Backlogs und aggregierte Berichte sowie integrierte Kanban- und SCRUM-Unterstützung.
Die Projekte werden mithilfe von Favros Aufschlüsselungsfunktion, mit der jede Aufgabe einzeln überwacht werden kann, in verschiedene Aufgaben unterteilt. Die Lösung verfügt über ein Planungs-Board, in dem die Mitarbeitenden ihre Aufgaben auflisten und andere Teammitglieder über den Aufgabenstatus informieren können. Das Planungs-Board hilft den Nutzern zu erkennen, welche Projekte geplant oder ausgeführt werden.
Die in der Cloud gehosteten Dienstleistungen von Favro sind ISO-zertifiziert. Die Teams können sich sowohl für die Zwei-Faktor-Authentifizierung als auch für SSO-Dienste von Google und GitHub entscheiden. Die Lösung ist in Google Drive und die Dropbox integriert, damit Dateien an das Planungs-Board angehängt werden können.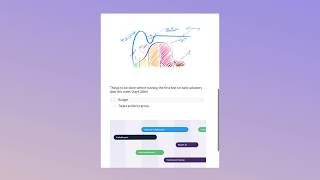 Favro bietet keine Gratisversion, aber eine kostenlose Testversion. Die kostenpflichtige Version von Favro ist ab $ 10.20/Monat verfügbar.
Startpreis:
$ 10.20/Monat
Kostenlose Testversion:
Ja
Unternehmensgröße: 11–50 Mitarbeiter

Täglich

für

6-12 Monate

genutzt
Quelle der Bewertung
Preis-Leistungs-Verhältnis
5
---
As simple or as complex and you need it to be for light project management. Like Trello on...
Vorteile
Easy to use, easy to set rules, easy to create and assign tasks.
Once you set the rules and procedures adapted to your processes, it's very easy to use and to keep organized. I recommend spending some time setting up processes and rules: It'll make your project management bulletproof, even when multiple team members collaborate in one board.
It's also very easy to switch from one board to the other and it's easy to differentiate your dashboards from one another.
Integrations are amazing, you can connect with many other third-party software.
Nachteile
Centralized time tracking is not offered, making project accounting difficult.
Multiple clients or projects might require different ways of working, so I recommend diving into the details of the platform to fully understand it and master it.
It also does not provide Gantt chart or project completion graphs that are so useful. I recommend complementing this platform with other tools for these features.
Integrations are very useful to compensate for these cons.
Branche: Computer-Software

Täglich

für

1-5 Monate

genutzt
Quelle der Bewertung
Preis-Leistungs-Verhältnis
4
---
Favro's main competitive advantage is the hierarchical listing of cards to help organize...
Project management is challenging in startups. Things are moving fast and devoting the resources to tracking progress on reaching goals and organizing your team isn't easy. Favro helps us communicate as a team and track progress on our big goals. The customized collections and views enable our strategic team to look at the "big picture" while our developers can look at the day to day task list, but all our information is synced up.
Vorteile
The primary reason we went with Favro was the ability to hierarchically organize cards (like Asana) but also organize workflows like a Kanban tool. This fits our team approach the best. I also like that cards are the atomic unit of organization and that individual cards can show up in multiple boards, backlogs, and collections. In addition, the multiple and cutomizable collections is also helpful.
But one of the best parts of Favro is their responsive and intelligent customer service reps who are able to answer questions quickly and effectively.
Nachteile
The UI is very text heavy and doesn't allow for incorporating custom iconography. Icons improve efficiency in working with SaaS tools and I see places that would help in Favro. The pricing tiers seem steep. Doubling the monthly rate for an increase from 5 to 10 users feels inappropriate.
Branche: Telekommunikation
Unternehmensgröße: 11–50 Mitarbeiter

Täglich

für

6-12 Monate

genutzt
Quelle der Bewertung
Preis-Leistungs-Verhältnis
2
---
Great UI, but lacks depth of functionality
I wouldn't say we had any benefits. We tried it because we liked their other product (Hansoft) which is native, and expected that they would be creating a web-version of what they had or at least something that is feature comparable.
Vorteile
1. Great UI for KanBan based products
2. Concept of parent child hierarchies that are not limited to 3 or 4 levels (allows us to do great planning). However, this functionality is really tedious to use in the UI, unlike their Hansoft product.
3. Easy to update cards/add comments/add attachments
4. Multiple assignees to cards
5. Tasklist within cards
Nachteile
1. The parent-child hierarchy is nearly impossible to use due to UI design / usability problems
2. Searching and reporting is completely lacking. I wouldn't even call it mediocre, it's just not there. There is some "filtering" which is absolutely unusable for any large project.
3. No ability to link tasks in any way or mark duplicates.
4. *** NO WAY TO EXPORT DATA *** : BEWARE OF THIS
(I wrote my own export using their API, but lost between 30-50% of the details of each card)
Branche: Design
Unternehmensgröße: Selbstständig

Täglich

für

Mehr als 1 Jahr

genutzt
Quelle der Bewertung
Preis-Leistungs-Verhältnis
5
---
Favro Is One To Look Out For!
I have used Favro for project overviews and estimates. It's worked very well and really helps me visualize time spent and time allocated.
Vorteile
Favro is a very interesting concept that I would not have supported on paper. But, in application, it works exceptionally well. It is a great way of visualizing tasks and seeing how projects are progressing. It fits exactly how I think about projects and works very well.
Nachteile
I found myself feeling like I was missing something when I first started using Favro. I wish there was a quick tutorial or overview video that wouldn't take all day or multiple parts to get into. Something to get me started.
Branche: Rundfunk
Unternehmensgröße: 51–200 Mitarbeiter

Wöchentlich

für

Mehr als 2 Jahre

genutzt
Quelle der Bewertung
Preis-Leistungs-Verhältnis
0
---
Trello on Steroids
Vorteile
More powerful project management tool then trello
The fact that you can link cards across different projects
Multiple possibilities to customize and integrate
Nachteile
We tried to use in a way it was not supposed to be used. After all nuances were aired out - Favro became useful and convenient