Über 360Learning
Mit 360Learning meistern Unternehmen das Upskilling, indem sie ihre Teams, Kunden und Partner von internen Fachkräften schulen lassen. Die Zeiten langsamer Top-Down-Schulungen sind vorbei: L&D-Teams nutzen unser LMS für Collaborative Learning, um die interne Weiterqualifizierung dank kollektiver Expertise zu beschleunigen. 360Learning ist die All-in-one-Lösung für Personalentwicklung, Onboarding, Partner- und Sales Enablement. Wer verwendet 360Learning? Unternehmen zwischen 120 und 500 000 Mitarbeitenden, die mit Collaborative Learning die Effizienz steigern wollen. Unternehmen aus allen Branchen entscheiden sich für 360Learning – darunter Nordsee, Mitsubishi Electric, Haribo, Airbus, Toyota und Aircall. Seit 2013 gehen 1700 Unternehmen mit 360Learning in die Zukunft. 360Learning erhielt ein 241 Millionen Dollar Fundraising und beschäftigt über 300 Mitarbeiter in Frankreich, den USA, Großbritannien und Deutschland.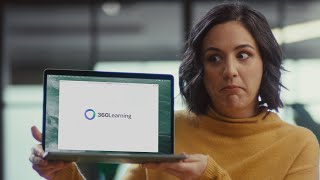 360Learning bietet keine Gratisversion, aber eine kostenlose Testversion. Die kostenpflichtige Version von 360Learning ist ab EUR 8.00/Monat verfügbar.
Alternativen für 360Learning
Branche: Erneuerbare Energien & Umwelt
Unternehmensgröße: 501–1'000 Mitarbeiter

Täglich

für

1-5 Monate

genutzt
Quelle der Bewertung
Preis-Leistungs-Verhältnis
5
---
Unser Lieblings-Lernsystem
Vorteile
Sehr modernes, klares Design, erstaunliche Funktionen sowohl für E- als auch für Live-Learning, relativ einfach einzurichten und Lernende einzubinden
Nachteile
Es dauert ein wenig, bis man alle Funktionen kennt
Branche: E-Learning
Unternehmensgröße: 11–50 Mitarbeiter

Täglich

für

Mehr als 2 Jahre

genutzt
Quelle der Bewertung
Preis-Leistungs-Verhältnis
4
---
5 years of honeymoon !
360Learning plateform gave us the recipient our contents needed to reach their maximum impact.
Vorteile
I work for a french environmental and social NGO and we have more than 160 000 people on our 360learning plateform.
We launched one MOOC per year over the last 5 years, and several online training for our customers, amongst them CAC40 companies.
We were able to launch MOOCs with 40 000 participants easily : no need to know the website perfectly for a trainer to create contents, it is intuitiv and so easy ! The quality of the hotline we were expecting with so many participants was present : quick (most of our questions were answered within 24 hours) and reliable.
The tools provided with the plateform (tracking, customisation, emailing,...) allows us to efficiently follow our participants and custom the animation to fit their paths.
That allows us to reach an average completion rate of 14% on our MOOCs, and our 2019 MOOC was elected MOOC of the year in France by a panel of professionals.
Nachteile
on SPOC or COOC, we have every features we require. For our MOOC, we miss a participants map and the ability for participants to contact each other on a similar territory. but we are conscious this need is very specific for our needs.
Branche: Lebensmittelproduktion
Unternehmensgröße: 1'001–5'000 Mitarbeiter

Täglich

für

6-12 Monate

genutzt
Quelle der Bewertung
Preis-Leistungs-Verhältnis
5
---
A learning system that I would recommend
The deployment of the platform went very well, the 360Learning team was very responsive and present throughout the project.
Vorteile
The platform is very intuitive and easy to use. Users can navigate quickly and easily to find their training courses.Different possibilities are offered for statistics monitoring at different levels. Especially for the manager who can see at a glance the training of his team. The platform offers the possibility to create content quickly by yourself, a huge advantage to encourage knowledge sharing internally!Finally, several functionalities are proposed to allow the exchange between learners and trainers, or between one learner and another (comments, discussion forum, reaction sharing...)
Nachteile
A tool that has many advantages but it can sometimes be limited for the administrative management of the training (automatic repetition of some trainings is not possible for example, admin role by population, translations of the training titles that is integrated in an additional option).
Warum 360Learning gewählt wurde
The tool that was not intuitive enough and did not offer a positive enough user experience.
Branche: Pharmazeutika
Unternehmensgröße: 501–1'000 Mitarbeiter

Wöchentlich

für

Mehr als 2 Jahre

genutzt
Quelle der Bewertung
Preis-Leistungs-Verhältnis
3
---
Extremely Slow
Vorteile
This software was easy to navigate and user friendly. It was self explanatory when navigating thru the software.
Nachteile
Extremely slow when changing from screen to screen!! Also the interface was nothing special. It looks very out dated.
Branche: Tiefbau
Unternehmensgröße: 51–200 Mitarbeiter

Täglich

für

Mehr als 2 Jahre

genutzt
Quelle der Bewertung
Preis-Leistungs-Verhältnis
5
---
Agrxis Review on 360Learning
My whole 360Learning experience has been excellent. The software provides a thorough and user-friendly learning environment, substantially enhancing my learning process. With a variety of courses and materials available, the user-friendly design has made it simple for me to research new subjects and learn useful information. Discussions and other interactive elements have facilitated stimulating and exciting learning opportunities. The attentive customer service personnel and the instructors' help and direction have been amazing. Furthermore, the platform's mobile compatibility has made it possible for me to learn on the go, which fits in perfectly with my hectic schedule. I am incredibly impressed with 360Learning's dedication to offering an excellent learning platform, and I heartily suggest it to anyone looking for a versatile and effective online learning experience.
Vorteile
The most appealing aspect of 360Learning for me was its extensive and user-friendly learning environment. I value the numerous elements that improve my learning process as a student. I can browse and sign up for courses with ease, monitor my progress, and access materials thanks to the course management system. I get access to all of my learning materials, including videos, presentations, and interactive quizzes, through the learner site, which serves as a single hub. The site also provides evaluations and quizzes that allow me to analyze my comprehension and pinpoint my weak points. The reporting and analytics tools offer insightful data on my performance and learning development. The virtual classroom function also enables me to take part in live online classes and communicate with teachers and other students.
Nachteile
What I liked least about 360Learning is the occasional technical glitches and performance issues I encountered during my learning sessions. While the platform generally functions smoothly, there were instances where I experienced lag or delays when accessing course materials or participating in live sessions. These interruptions could be frustrating and occasionally disrupted my learning flow.