Über Paycom
Paycom bietet nutzerfreundliche HR- und mitarbeitergesteuerte Gehaltsabrechnungstechnologie, um den gesamten Mitarbeiterlebenszyklus in einer einzigen Software zu verbessern. Die umfassende Software ist einzigartig, weil sie alles, was du benötigst – von der Einstellung bis zum Ruhestand – in einem System anbietet, um dein gesamtes Unternehmen zu unterstützen. Über die Self-Service-App können Angestellte problemlos Urlaub beantragen, sich ein- und ausstempeln, ihre eigene Gehaltsabrechnung durchführen und vieles mehr, sodass sie für die Genauigkeit ihrer persönlichen Daten verantwortlich sind. Beti erstellt und verwaltet die Gehaltsabrechnung automatisch und mitarbeiterorientiert. Entdecke ein Unternehmen, das ein Vordenker der digitalen Transformation des amerikanischen Arbeitsplatzes ist.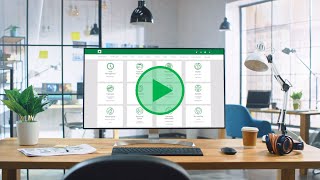 Paycom bietet keine Gratisversion.
Startpreis:
Nicht vom Anbieter bereitgestellt
Kostenlose Testversion:
Nein
Branche: Informationsdienst
Unternehmensgröße: 51–200 Mitarbeiter

Täglich

für

Mehr als 2 Jahre

genutzt
Quelle der Bewertung
Preis-Leistungs-Verhältnis
5
---
Human resource management simplified
Paycom is a wonderful tool for small to medium organizations looking for a single system to manage Human Resources related tasks and processes. Employees spend less time managing their time, information, and benefits which results in more productivity. Performance management has become more visible organization-wide
Vorteile
Performance management is a key feature that allows me to efficiently track and manage my team's performance. Instead of a one-time, resource consuming performance review cycle, Paycom allows me to add notes throughout the year so end-of-year performance reviews become a snap.
We recently implemented Paycom expense which has streamlined submitting and approving team and department expenses. A key feature is the ability to create expense templates for monthly recurring expenses, saving valuable time and energy.
Benefits management simplifies what could be a complex process to research, understand, and enroll in company sponsored benefits. In particular, a single dashboard displays all of your employee benefits making it easy to find what you're looking for and make changes along the way.
Nachteile
We've recently tapped into Paycom's My Learning module. I'd like to see an investment in content development areas like security and compliance to further leverage Paycom as the main source for employee training.
Paycom's UI design and navigation feels outdated compared to similar software.
Antwort von

Paycom

Ricky, thank you so much for your positive and detailed review of the partnership between your organization and Paycom. We will share your feedback regarding our training content and product development teams. We also recommend the resources on the Paycom blog and the HR Break Room podcast regarding the topics you mentioned. Please reach out to your Paycom specialist if you have any additional questions or feedback.

Beantwortet am 18.9.2018
Branche: Gastgewerbe
Unternehmensgröße: 2–10 Mitarbeiter

Täglich

für

Mehr als 2 Jahre

genutzt
Quelle der Bewertung
Preis-Leistungs-Verhältnis
0
---
Everything you need, and probably then some.
Paycom is a very useful tool, both as a manager and as an employee. It's functionality often exceeds the ability of the user. It is the most comprehensive program I've ever used to manage Payroll & execute Human Resources tasks.
Vorteile
Paycom is a comprehensive tool that allows you to easily track & manage payroll expense, the most controllable expense in our line of work. From clocking in & out, to procuring their own tax documents, the entire process can be done by an employee with a mobile phone using their app. However, this may create more work for those who manage employees that aren't so "tech savvy".
Nachteile
"Two Factor Authentication" is child's play compared to what Paycom makes you go through. Trying to remember arbitrary payroll codes and dealing with constantly expiring passwords & security questions lead to team members constantly asking management how to login to their own Paycom. In addition, due to it's exceptional functionality, the reporting system can often be overwhelming and slightly confusing. It may take several attempts to fine tune the report you're trying to produce, but at least once you've figured it out, you can then save that template for future use.
Antwort von

Paycom

Thank you for the 5-star review, Corey! We're happy to hear our comprehensive software is helping your organization easily track and manage payroll. We're open to feedback and hope you will share your thoughts further with us at [email protected].

Beantwortet am 18.7.2022
Branche: Einzelhandel
Unternehmensgröße: 11–50 Mitarbeiter

Täglich

für

6-12 Monate

genutzt
Quelle der Bewertung
Preis-Leistungs-Verhältnis
0
---
Generally easy to use
Overall I would recommend Paycom to others. I'm sure there is some fix for the couple of pain points that I have experienced which would be negated with further training or experience with the app.
Vorteile
It is an easy to use option that allows a geographic area for time punches to be set. All of our time off requests/PTO use can be managed through the app.
Nachteile
Even when users have always allow for location tracking on it asks at least once, if not 2-3 times per session to allow access. Also, tax documents are kind of in a hidden spot.
Antwort von

Paycom

We appreciate you sharing your experience, Annabelle! Please feel free to share any feedback or ideas for improvement with us at [email protected].

Beantwortet am 10.5.2023
Branche: Non-Profit-Organisation Management
Unternehmensgröße: 11–50 Mitarbeiter

Weitere

für

1-5 Monate

genutzt
Quelle der Bewertung
Preis-Leistungs-Verhältnis
1
---
Don't waste your valuable time with this product
Paycom does not offer a demo account, like many of their competitors, so you have to rely on a quick 1 hour demo given by a sales person, which doesn't adequately capture the true functionality of this system. While the employee interface is decent, the HR and Admin management side is a nightmare. It's incredibly complex and it's just not possible to get it up and running easily. It will take a significant amount of energy on your side to get it functional. Additionally, many promises that were made in the sales pitch were not honored. The transition team and payroll team I had were not terribly experienced, lacked knowledge of payroll and their own system, and I had to walk them through several items that I didn't expect to have to do. Our employees weren't set up correctly. Products I paid for were not available on our account. I very quickly realized that this system was not going to work for our team and moved to cancel our account and the customer service was pretty awful, going all the way up to upper management. In the week I've tried to shut down this account, I got our company up and running with a different system that was everything I was looking for. All in all, I would not recommend this system unless you have A LOT of time to implement and train and you feel like learning a very specific system.
Vorteile
The time keeping modal was the easiest to use, however it still isn't super intuitive.
Nachteile
In 2020, with so many other INCREDIBLY user friendly options, Paycom is in the land of antiquated systems that are not intuitive or user friendly.
* They use internal/proprietary language that isn't common or helpful. You have to learn how they say things before you are able to learn how to navigate the system.
*System is incredibly complex and difficult to learn. Not intuitive at all.
* Benefits Administration is non comparable with other platforms. If you are seeking a system to take that work off your plate, this isn't it.
*Incredibly complex systems to managing HR documents. Again, it adds more work than other options and ends up not being worth it.
*Overall, requires a pretty heavy time investment to train on this system. With so many other systems made to work easily from day 1, it's a big ask for a small company to sink that much time into training.
Warum Paycom gewählt wurde
Paychex is antiquated and their service is horrible.
Gründe für den Wechsel zu Paycom
Initially because of the service that was promised. That didn't pan out to be the reality of what was delivered, but the initial sales team was incredibly nice.
Antwort von

Paycom

We're sorry you were unhappy with your Paycom experience. After researching further, we were able to determine our team worked closely with you to confirm the system was set up properly and because of our due diligence, we discovered there were issues with your internal data from your previous provider. Each question you posed to our team appears to have been promptly responded to with a helpful hand and with additional training materials. Based on our large volume of positive reviews, we are confident in the service our team provides and the ease-of-use of our software. However, we are always striving to get better. Each client's experience is important to us, and we will be sure to note your feedback.

Beantwortet am 6.8.2020
Branche: Informationstechnologie & -dienste
Unternehmensgröße: 2–10 Mitarbeiter

Täglich

für

Mehr als 2 Jahre

genutzt
Quelle der Bewertung
Preis-Leistungs-Verhältnis
0
---
The Smarter Way to Pay
Paycom is compliant with the Payment Card Industry Data Security Standard (PCI DSS) and uses bank-level encryption to ensure the safety of your financial data.
Vorteile
Paycom offers a full suite of payroll services, from tax filing to direct deposit and more.
Nachteile
Paycom's services are designed to be comprehensive but may not be tailored to specific businesses' needs.
Antwort von

Paycom

We're glad you're enjoying Paycom and appreciate you taking the time to leave us a review!

Beantwortet am 22.3.2023