Über Deputy
Deputy is a cloud-based human resource management (HRM) solution that caters to businesses of all sizes across various industry verticals and provides them employee management and scheduling functionalities. Deputy's rostering application helps businesses to create schedules that can calculate overtime and provide capabilities to schedule staff. If a team member cancels their shift, managers can send a shift request to their next available staff member and fill the shift's space. In addition to time/attendance and scheduling, Deputy incorporates other features that include a communication platform that creates a way to generate announcements in a single space for all employees. Mobile applications for iOS and Android devices are also offered that enable remote usage. Deputy also supports integration with several payroll platforms on the market and offers performance management functionalities to the users. Services are offered on an annual and monthly subscription basis that includes support via phone, employee guides and other online resources.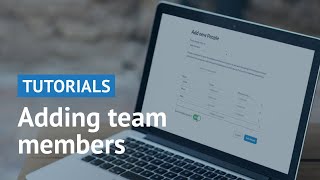 Deputy bietet eine Gratisversion und eine kostenlose Testversion. Die kostenpflichtige Version von Deputy ist ab 2,50 $/Monat verfügbar.
Kostenlose Testversion:
Ja
Verwendet:

Täglich

für

6-12 Monate

Quelle der Bewertung
Preis-Leistungs-Verhältnis
5
---
Excellent & Easy to Use Time Management System
Our experience with Deputy right from the very beginning has been nothing but fantastic. If you have any questions, they are answered, if you need help you can get it & it is also very cost effective.
We employ about 30 people & work in the Construction Industry. Due to the fact that there are many varied competencies involved in the type of works we do and there is also a number of different locations on any given day, rostering our staff used to be an absolute headache. Since implementing Deputy we have found this task to be completely trouble free. When we add our Employees to Deputy we input all of their relevant "Training" which includes competencies & site inductions which assists us tremendously when choosing who we can roster to the many different daily tasks we undertake. Our industry also requires that hours of work is reported of which is another feature Deputy is of tremendous value for. Not to mention the ease of actually paying our Employees each week via the connection with Xero.
Vorteile
The most helpful feature for us is the "Training" which allows us to know which of our Employees are qualified to undertake different tasks. It is also extremely handy when it comes to paying our wages - no more time sheets !! Once the Employees times have been approved which we try to do on a daily basis, it is just a matter of pushing the button & our payroll in Xero is ready to go. Also the "Scheduling" is wonderful & extremely easy to use.
Nachteile
The Android app doesn't provide as many features as the IPhone app.
Branche: Einzelhandel
Unternehmensgröße: 11-50 Mitarbeiter
Verwendet:

Täglich

für

Mehr als 2 Jahre

Quelle der Bewertung
Preis-Leistungs-Verhältnis
5
---
Deputy is seriously like the sheriff that came in and cleaned up our employee scheduling...
We had employees staying clocked on after shifts milking the clock. We didn't notice it until it was time to run payroll. Now this tells me whenever someone stays on more than 5 minutes past their shift. Or clocks in more than 5 minutes early. 6 stores, 3 shifts a day, it really adds up quickly!
Vorteile
Easy to learn. As the person in charge I not only had to learn this product, but I had to train everyone else on this product. And not just train them, but sell them on why it was better than what we were using. Luckily, Deputy is so complete, it was easy. They haven't forgotten a single step.
Nachteile
I wish it synced with my Google calendar. Only thing missing.
Branche: Essen & Trinken
Unternehmensgröße: 1.001-5.000 Mitarbeiter
Verwendet:

Täglich

für

Mehr als 1 Jahr

Quelle der Bewertung
Preis-Leistungs-Verhältnis
5
---
Deputy
Highly positive, we sought to use other platforms and software purely because it didn't Oteri rate well with other financial software
Vorteile
Ease of use, very user friendly for both employer and employee
Nachteile
Intergrating other financial applications was difficult
Branche: Bekleidung & Mode
Unternehmensgröße: 2-10 Mitarbeiter
Verwendet:

Täglich

für

6-12 Monate

Quelle der Bewertung
Preis-Leistungs-Verhältnis
4
---
No bad until you try to leave
I have rarely ever left a negative review in my life but after my recent experience I feel it's almost a responsibility. I closed my business in July. Not having a need for timekeeping I cancelled an account. I deleted all staff and shifts and unsubscribed from this service. I did so before the close of the billing cycle. Since this is a payment in advance service I should have been left with nothing outstanding. I've had demand after demand. I went back into the account to inquire as to why I'm still receiving demands to find that the account was not closed, I was not unsubscribed and although all staff profiles had been deleted i was still listed as having 5 staff. I updated my contact information, emailed Deputy stating that I had unsubscribed using the instructions in the help files and heard nothing more. Then the demands started again. The worst however was having to deal with their customer service rep on live chat who'd leave me sitting on live chat for 5-7 minutes at a time only to come back and claim he was leaving me hang there on purpose so "I'd calm down" He seemed to take particular exception to me insisting on a chat transcript. Given that I'm so furious with this company and how it allows its reps to treat customers, customer service rep's strategy didn't work. I got my chat transcript in the end but only by copying and pasting the entire thing myself. He wasn't too keen on his replies being included in the chat transcript. Utterly disgusting.
Vorteile
It's cheap. It's not an expensive service but the old adage you get what you pay for applies here.
Nachteile
Customer service is deplorable. I've never in my lifetime of dealing with various services, apps, etc ever dealt with a customer service rep as badly trained and as unprofessional as I have seen at Deputy.
Antwort von

Deputy

Hi Natalie. We really value your feedback and will share this information with our team. Thank you for your honesty and we look forward to working with you in the future to improve your Deputy experience!

Beantwortet am 20.9.2018
Branche: Freizeit, Reisen & Tourismus
Unternehmensgröße: 1.001-5.000 Mitarbeiter
Verwendet:

Täglich

für

Mehr als 1 Jahr

Quelle der Bewertung
Preis-Leistungs-Verhältnis
5
---
Outstanding Customer Support
Since implementing deputy towards the end of 2015 in our business, I have worked closely with Jake and Joseph on making the system work with ease and ensure we are using the system to its potential.
Our business has a high turnover of transient employees who work varied hours and days of work which makes it hard for our managers to roster efficiently.
The team at Deputy have worked with us to add custom features which can help with our daily struggles in turn saving us time and money by being able to roster effectively and ensure we are being compliant at each step.
As the Payroll officer for our Australian and New Zealand region, Deputy have allowed me to streamline the fortnightly payroll process. Removed the need for any manual inputting, in turn ensuring we have time for quality checks, within our limited time constraints on payroll day.
We are a fast paced business and this system works extremely well for our managers creating and publishing the rosters, as well as confirming timesheets.
Vorteile
Worked closely with our team to add additional features required
Fast response time
Realistic time-frames
Great problem solving skills, and solutions
Helps with rostering efficiently,
Forecast of costs,
Ensures Compliance
Reporting functions
Payroll inputting has reduced from 1.5 days to 1Hrs due to new seamless payroll integration
New upgrade of system is more user friendly and responsive
Nachteile
More updates on system features/upgrades to come
More training for Support staff on system set up
Doesn't do 'Modern award' interpretation. Although we have now got the system to interpret the Award this was a lot of custom features we worked with the Development team on.