Über Zoho People
Zoho People ist eine cloudbasierte Lösung für das Personalwesen, die sich für Unternehmen jeder Größe eignet. Das System bietet Urlaubs- und Anwesenheitsmanagement, Zeiterfassung, ein Mitarbeiter-Self-Service, Formularanpassung und mehr. Mit der Urlaubsmanagementfunktion der Lösung können Unternehmen Freistellungsarten anpassen und Angestellte können online Urlaub beantragen. Organisationen können auch eine zentrale Ansicht aller Mitarbeiterinformationen nach Urlaubstyp, Standort, Rolle und Erfahrungsebene anzeigen. Mit Zoho People können Nutzer individuelle Module erstellen, indem sie Formulare und Registerkarten basierend auf Bedürfnissen hinzufügen. Eine Drag-and-Drop-Funktion ist ebenfalls enthalten. Mit der Mitarbeiter-Self-Service-Funktion können Mitarbeitende auf ihre eigenen Datensätze gemäß der organisatorischen Compliance zugreifen, diese aktualisieren und ändern. Mit der Funktion "File Cabinet" kann das HR-Personal unternehmens- und personalbezogene Dokumente speichern und teilen. Der Live-Feed von Zoho People informiert Mitarbeitende über Richtlinienänderungen und andere Benachrichtigungen. Die Preise verstehen sich pro Mitarbeitenden auf monatlicher Abonnementbasis. Support wird über eine Wissensdatenbank, per E-Mail und Telefon angeboten.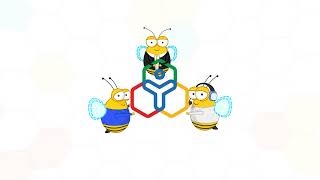 Zoho People bietet eine Gratisversion und eine kostenlose Testversion. Die kostenpflichtige Version von Zoho People ist ab $ 1.50/Monat verfügbar.
Kostenlose Testversion:
Ja
Alternativen für Zoho People
Branche: Computer-Software
Unternehmensgröße: 11–50 Mitarbeiter

Täglich

für

Mehr als 2 Jahre

genutzt
Quelle der Bewertung
Preis-Leistungs-Verhältnis
4
---
Best app for your employees
Non intrusive, robust and easy to use hr tool.
Vorteile
This app is great for companies that don't have a clock in/out system, a file repository per each employee for HR documents and a company calendar with events or things that will be done in the company per employee. It's a valuable resource since it also provides geolocation limits so you can check where your employees are clocking in and out and securely host important documents like tax forms for your employees. You can also use it to tabulate the work hours an employee has made for the week or month and export it for you to use with any payroll programs. You can also keep track of personal days, vacation days and sick days. This is basically the best suit for managing employees. It has a mobile app as well! So you can clock in and out or view your documents on the go.
Nachteile
The mobile app can be a little buggy sometimes, they patch it a lot. But the geolocation feature, it's a little buggy since they've done improvements, because in the past you could spoof the location by faking the GPS coordinates, but now you cannot do that since it does some work with the IP Addresses to triangulate where you are, but sometimes it gets the location of the ISP and not from where you are, so sometimes you will have problems checking in and out.
Branche: Informationstechnologie & -dienste
Unternehmensgröße: 11–50 Mitarbeiter

Täglich

für

1-5 Monate

genutzt
Quelle der Bewertung
Preis-Leistungs-Verhältnis
4
---
Comprehensive HR Management Software
Vorteile
I have been using Zoho People for several months now, and overall, I find it to be a comprehensive and user-friendly HR management software. The software offers a variety of features for managing employee information, tracking attendance and time off, and streamlining various HR processes.One of the things I appreciate about Zoho People is its customizability. The software allows us to customize various aspects of the system to fit our specific needs, including custom fields, workflows, and forms. This has saved us a lot of time and improved efficiency since we no longer have to manually track employee data in spreadsheets.
Nachteile
However, there are a few drawbacks to Zoho People that I feel are worth mentioning. First and foremost, the pricing can be a bit steep, especially for smaller businesses or startups with limited budgets. Additionally, some of the more advanced features may require an additional fee, which can add up quickly for companies that need a lot of customization or integration with other software.Another potential drawback of Zoho People is its reporting capabilities. While the software offers a variety of pre-built reports, customizing reports can be difficult, and users may need to rely on outside tools or software to generate more complex reports.Finally, while the customer support team is generally responsive and helpful, I have experienced longer-than-expected wait times when trying to get help with an issue. This can be frustrating, especially when trying to resolve a critical issue
Branche: Informationstechnologie & -dienste
Unternehmensgröße: 51–200 Mitarbeiter

Täglich

für

Mehr als 2 Jahre

genutzt
Quelle der Bewertung
Preis-Leistungs-Verhältnis
2
---
Not recommended by me
Vorteile
Not much really, I thought that the product didn't really offer much in the way of capturing the data that I needed.
Nachteile
It wasn't easy to query the information that was needed and pulling reports was very difficult.
Branche: Outsourcing/Offshoring
Unternehmensgröße: 201–500 Mitarbeiter

Täglich

für

Mehr als 1 Jahr

genutzt
Quelle der Bewertung
Preis-Leistungs-Verhältnis
0
---
Feedback for Zoho People
Overall the product is good, I didn't find any major issues.
Vorteile
Zoho People is the complete package for performance management, attendance, leave tracking systems, and generating reports for each and every feature available in the organization.1. You can track and check whether your leave balance is correct.2. You can easily fill forms for reimbursements like internet and attach the proof as well.3. It shows you complete details of your organization and the team members in it. With the help of an organizational tree, you can find the details of the person you are looking for.4. There is a separate feature for announcements. You can easily make announcements throughout the organizations.5. Performance can easily be measured by Zoho. We can set goals, show progress, do self-appraisals and finally get the review from our seniors. It can be really helpful in bridging the gap between expected performance and the actual performance.
Nachteile
The only con that I find in this software is that sometimes when you click on check-out, you are still logged in (Maybe because of a technical glitch) and then you have to send your attendance for regularization.Rest everything is good.
Branche: Informationstechnologie & -dienste
Unternehmensgröße: 11–50 Mitarbeiter

Täglich

für

6-12 Monate

genutzt
Quelle der Bewertung
Preis-Leistungs-Verhältnis
5
---
HR stress reliever
I think very good management tool we discover and give too much direct access for count eave and it also give birthday information also so we can do party!, side a joke this is truly awesome product for company
Vorteile
We find that we need to track every member leave track indivisibly and after that we heard about zoho then we find that zoho give too much functionality about how team manage and its also track team leave and information also , so we transfer this and this is truly awesome product i think because it is stress reviler for HR also due to have all information in hand
Nachteile
Till now we not found any difficulty and not found any issue, i don't want to head down in this