Über Paycom
Paycom bietet nutzerfreundliche HR- und mitarbeitergesteuerte Gehaltsabrechnungstechnologie, um den gesamten Mitarbeiterlebenszyklus in einer einzigen Software zu verbessern. Die umfassende Software ist einzigartig, weil sie alles, was du benötigst – von der Einstellung bis zum Ruhestand – in einem System anbietet, um dein gesamtes Unternehmen zu unterstützen. Über die Self-Service-App können Angestellte problemlos Urlaub beantragen, sich ein- und ausstempeln, ihre eigene Gehaltsabrechnung durchführen und vieles mehr, sodass sie für die Genauigkeit ihrer persönlichen Daten verantwortlich sind. Beti erstellt und verwaltet die Gehaltsabrechnung automatisch und mitarbeiterorientiert. Entdecke ein Unternehmen, das ein Vordenker der digitalen Transformation des amerikanischen Arbeitsplatzes ist.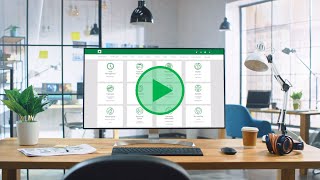 Paycom bietet keine Gratisversion.
Startpreis:
Nicht vom Anbieter bereitgestellt
Kostenlose Testversion:
Nein
Branche: Informationsdienst
Unternehmensgröße: 51–200 Mitarbeiter

Täglich

für

Mehr als 2 Jahre

genutzt
Quelle der Bewertung
Preis-Leistungs-Verhältnis
5
---
Human resource management simplified
Paycom is a wonderful tool for small to medium organizations looking for a single system to manage Human Resources related tasks and processes. Employees spend less time managing their time, information, and benefits which results in more productivity. Performance management has become more visible organization-wide
Vorteile
Performance management is a key feature that allows me to efficiently track and manage my team's performance. Instead of a one-time, resource consuming performance review cycle, Paycom allows me to add notes throughout the year so end-of-year performance reviews become a snap.
We recently implemented Paycom expense which has streamlined submitting and approving team and department expenses. A key feature is the ability to create expense templates for monthly recurring expenses, saving valuable time and energy.
Benefits management simplifies what could be a complex process to research, understand, and enroll in company sponsored benefits. In particular, a single dashboard displays all of your employee benefits making it easy to find what you're looking for and make changes along the way.
Nachteile
We've recently tapped into Paycom's My Learning module. I'd like to see an investment in content development areas like security and compliance to further leverage Paycom as the main source for employee training.
Paycom's UI design and navigation feels outdated compared to similar software.
Antwort von

Paycom

Ricky, thank you so much for your positive and detailed review of the partnership between your organization and Paycom. We will share your feedback regarding our training content and product development teams. We also recommend the resources on the Paycom blog and the HR Break Room podcast regarding the topics you mentioned. Please reach out to your Paycom specialist if you have any additional questions or feedback.

Beantwortet am 18.9.2018
Branche: Gastgewerbe
Unternehmensgröße: 5'001–10'000 Mitarbeiter

Täglich

für

Mehr als 2 Jahre

genutzt
Quelle der Bewertung
Preis-Leistungs-Verhältnis
5
---
Paycom is simple and great for HR needs
Paycom consolidates a plethora of functions—from standard human resources to project management to applicant tracking to learning management to time and attendance tracking—into a single platform. With Paycom, time and attendance tracking and management are completely automated, eliminating the need for any human processes.
Vorteile
An excellent central location for all company information and communication. Timesheets, costs, training, document uploading, onboarding, and benefits administration are all handled through it at my company. The software might need some polish, but it's a lifesaver for tracking mileage.
Nachteile
Honestly, I haven't noticed any drawbacks. Simple app or web-based access available. It would be great if the app could get alerts via push notifications. When keeping a manual mileage journal, it's a good idea to include more stops.
Antwort von

Paycom

Thanks for the positive review, Kendall! We are thrilled to hear that Paycom has been able to provide you with the tools and resources necessary to simplify your work life and help you become a better manager. We truly appreciate your feedback and look forward to continuing to provide you with the support you need to succeed.

Beantwortet am 7.8.2023
Branche: Essen & Trinken
Unternehmensgröße: 51–200 Mitarbeiter

Täglich

für

Mehr als 1 Jahr

genutzt
Quelle der Bewertung
Preis-Leistungs-Verhältnis
2
---
Bait and switch, twice
Bait and switch, twice now. Do not recommend.
Vorteile
Client specialist is excellent at responding.
Nachteile
Beware this is a company that seems to be having some internal changes to its policies and practices. The first sign is when our sales person quit. Upper Management and local sales team members blame others instead of focusing on customer service and doing the right thing. We were absolutely "misled". Twice. We should have gone with Paylocity which was considerably less expensive but chose this company because it had excellent reviews and we were told that our price point would not change, that Paycom does not raise their prices on existing clients. Lie. Just received a notice of a 3.8% after one year. We were told price would only increase if we opted to use any future add on features they developed. We were also misled and told that what we signed on for included all the modules they offered at the time of signing. Another lie. When we went to get training on some of these features, we were told we didn't have them activated even though we provided email proof with our sales person that we were expecting to have access to these modules when we signed on. I do not trust this company. A little over a year with them and we've had two major issues where we've had the bait and switch pulled on us. Software is ok once you're trained. We've experienced payroll glitches with incorrect amounts being shown as being removed from our bank but all three times it was caught and fixed in time thankfully. I cannot recommend this company.
Antwort von

Paycom

We're saddened to see this as your experience, as what you have described does not meet our expected standards. We pride ourselves on cultivating strong partnerships with our clients through our commitment to transparent communication. We would love the opportunity to learn more about your feedback and how we can help to improve your experience. Please reach out to us at [email protected]. We look forward to speaking with you, Karissa!

Beantwortet am 18.2.2020
Branche: Krankenhausversorgung & Gesundheitswesen
Unternehmensgröße: 10'000+ Mitarbeiter

Täglich

für

Mehr als 1 Jahr

genutzt
Quelle der Bewertung
Preis-Leistungs-Verhältnis
5
---
Paycom improves by unifying the tasks of the HR team
Because with Paycom, we are able to maintain HR compliance in today's complex business environment. We trust them with some of our most sensitive employee data because of the way their platform has evolved and progressed over time.
Vorteile
Paystubs, upcoming payments, and requests for accrued vacation time are all easily accessible. This is also used on a daily basis for employee time tracking and the administration of company records relating to salary and benefits.
Nachteile
The app's interface can be confusing to new users who haven't watched a tutorial video. Clocking in only works when we are directly linked to the firm's wifi, which is annoying, but may have been intentional on the part of the organization.
Antwort von

Paycom

Katrina, it's great to hear Paycom has positively impacted you and your organization's payroll process! Thank you for the 5-star review, and for entrusting us with your HR needs.

Beantwortet am 12.9.2023
Branche: Restaurants
Unternehmensgröße: 201–500 Mitarbeiter

Täglich

für

Mehr als 1 Jahr

genutzt
Quelle der Bewertung
Preis-Leistungs-Verhältnis
5
---
Paycom is Incredible and has the best support team!
Engaging with our employees has been so much more efficient with Paycom! They love the interface and once they got the hang of using it, we began to learn things from them as we made our transition.
Vorteile
There are so many features within Paycom that we utilize to make our operations smoother and mainly to communicate messages from the top level all the way to our team members.
Nachteile
There are still times where you have to jump through certain hoops to get to an end goal, or a particular report is dug down deep somewhere, but for the most part, Paycom has been user friendly and their support team is great.
Gründe für den Wechsel zu Paycom
Our sales rep [SENSITIVE CONTENT HIDDEN], and her team were the best to work with and very knowledgeable about all of the products and features. We felt that was the best decision as this has turned into a great partnership where not only are we using what Paycom has to offer, but we are also able to provide our own suggestions which are coming to fruition for the whole company and this two way communication has been phenomenal.
Antwort von

Paycom

Thank you for the 5-star review, Armaan! We're thrilled you have enjoyed working with our sales team and our support specialists! We appreciate your feedback, and we encourage you to continue sharing any enhancements you would like to see from us with your dedicated support team.

Beantwortet am 5.5.2020