Über Customer Frontlines
Qualtrics CustomerXM ist ein cloudbasiertes System zur Verwaltung von Kundenerlebnissen, das kleinen bis großen Unternehmen hilft, Kundeninteraktionen zu überwachen und das Kaufverhalten zu prognostizieren. Zu den Hauptfunktionen gehören das Tracking des Net Promoter Scores (NPS), die Segmentierung der Zielgruppe, das Kommunikationsmanagement und die Gestaltung von Umfragen. Die Anwendung hat eine digitale CX-Funktion, mit der Marketingfachleute Umfragen starten, Feedback erfassen und Bewertungen auf Social-Media-Kanälen austauschen können. Vorgesetzte können Teams oder Einzelpersonen rollenbasierte Berechtigungen zuweisen und Zugang zu Ressourcen gewähren. Darüber hinaus unterstützt die Lösung die Teammitglieder bei der Kollaboration, Planung und Aufgabenzuweisung.  Qualtrics CustomerXM lässt sich in Plattformen von Dritten wie SAP, Salesforce und JIRA integrieren. Die Lösung hat auch eine mobile App für iOS und Android. Support erfolgt per Telefon, Chat und E-Mail. Preise auf Anfrage.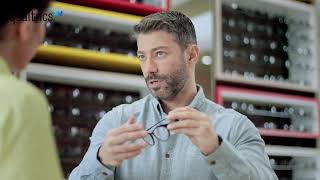 Customer Frontlines Preis
Customer Frontlines bietet eine Gratisversion und eine kostenlose Testversion.
Startpreis:
Nicht vom Anbieter bereitgestellt
Kostenlose Testversion:
Ja
Alternativen für Customer Frontlines
Customer Frontlines Erfahrungen
Unternehmensgröße: 11–50 Mitarbeiter

Wöchentlich

für

6-12 Monate

genutzt
Quelle der Bewertung
Preis-Leistungs-Verhältnis
4
---
Great insights and support
Vorteile
Qualtrics provides a way to really seamless interactions for both the customer and administrator. The customer service they provide is also excellent and they really want to help people develop surveys to understand the buyer journey more in-depth. We were able to determine valuable insights about our customers and develop content and upgrades to meet their needs.
Nachteile
This is not a simple platform... which is both a pro and a con. It took me a lot of time and training to fully understand the full potential of the software. But once I understood it, it was extremely valuable. So as long as you're willing to put in the time, this is worth it.
Branche: Telekommunikation
Unternehmensgröße: 5'001–10'000 Mitarbeiter

Täglich

für

Mehr als 1 Jahr

genutzt
Quelle der Bewertung
Preis-Leistungs-Verhältnis
5
---
Friendly, complete and functional
It is a powerful software, intuitive in many aspects, the surveys have a level of customization of flows, jumps, embedded data that I think is great and super necessary to customize the studies according to your audience. It has allowed me to organize my work as an Customer Voice Analyst and make contact with my clients more personalized and accurate, in addition to facilitating the work of analyzing responses and obtaining good conclusions, numerically and graphically. It is definitely an enhancer with all its functionalities and that is why I hope you continue to develop some requests that are very necessary to continue exploiting the potential of this tool.
Vorteile
It is so specific for digital contact with clients in many forms, RRSS, email, SMS, QR, and both personalized and anonymous links. It is very versatile and that allows you to develop different plans to reach the contacts. I am also surprised by the functionalities for text analysis, it really reduces the difficulty of processing open answers without strictly doing one by one review, it is intuitive although the accuracy must be fine-tuned.
Nachteile
Although I like and it is super useful its reports and dashboards, I would like to have more customization capacity, file formats to export results, and graphics or visualizations in reports and dashboards. It is very limited and generally difficult to distribute CSVs without first having to manually "clean" them. I would like to have a more standard excel format. It also happens to me with metrics, although the formula editor is a bit cumbersome, and the text analysis, although it seems advanced to me, I think that some filter levels are missing due to feelings of themes and general feelings, to make the revisions that a Sometimes the algorithm may fail.
Branche: Bildungsmanagement
Unternehmensgröße: 2–10 Mitarbeiter

Monatlich

für

6-12 Monate

genutzt
Quelle der Bewertung
Preis-Leistungs-Verhältnis
1
---
"Flexible" and "Adaptable" Platform = Emperor's New Clothes
They sold their platform well. The templates and widgets were impressive. The problem: what they called "flexible" and "adaptable" really meant that I had to build everything on my own dashboard ... and these aren't exactly intuitive platforms for the non-expert. I eventually figured out that I was left naked like the emperor--sold an empty idea without substance. And then there's the overall customer service experience--quick to invoice but slow to setup and support. My problems began more than six months ago. I asked to terminate my contract, so they've disabled my account, but they still haven't issued a refund.
Vorteile
Some of the dashboard tools are impressive.
Nachteile
This platform is not useful for small- and mid-size businesses, or those using it for unique program solutions. If you hear words like "flexible" and "adaptable" in what they're describing, RUN! They're dashboard is really impressive, but what they don't tell you is that if you aren't using for a standard, pre-set application, then you'll have to build it yourself--and it is by no means intuitive. My small team sat through hours of training before learning that we had to build our own dashboard.
Gründe für den Wechsel zu Customer Frontlines
Ability to provide high-end, advanced evaluation of complex data.
Branche: Unternehmensberatung
Unternehmensgröße: 1'001–5'000 Mitarbeiter

Täglich

für

Mehr als 2 Jahre

genutzt
Quelle der Bewertung
Preis-Leistungs-Verhältnis
0
---
Top-of-the-line product with solid customer support
I have almost always had positive experiences with Support (95% of the time). Typically they are happy to help you figure out the best way to do things and/or triage unforeseen issues. However, those working the Chat function can be slow and/or less knowledgeable (? - or less willing to help) and I have been told to call instead if I want a response in less than 30 minutes. Qualtrics Support also used to provide some help with custom coding, but that is no longer an option, which was a big loss to my team. The few downfalls are usually made-up for by Support, if not other Qualtrics users on their Community boards and/or the extensive how-to documentation Qualtrics makes available on their site.
Vorteile
No other survey platform provides as many features and options as Qualtrics! You can easily program many different question structures, customize the look and feel, set the survey flow to optimize participant experience, create and use embedded data to improve survey logic and/or avoid having to re-join participant characteristics to exported results, set emails to trigger to an individual or contact list upon survey completion, use their library of questions and/or create your own to use in multiple surveys, easily see, edit, and export data/results... there's too much to mention!
Nachteile
At times Qualtrics experiences "hiccups" and randomly refreshes, which can result in losing some programming if it has not been saved. The Reports functionality is also slow to load and not as easy to use as the rest of the software - I still choose to export the data and create my own visualizations.
Branche: Hochschulbildung
Unternehmensgröße: 501–1'000 Mitarbeiter

Täglich

für

Mehr als 1 Jahr

genutzt
Quelle der Bewertung
Preis-Leistungs-Verhältnis
5
---
Interactive dashboards have gotten our consumers excited about data!
This makes it so easy to share data with consumers in a way they can understand and use. There is tremendous flexibility with the software as far as chart types, formatting, and user permissions. Plus, it's fast and easy to learn, especially with online training and customer service available.
Vorteile
Qualtrics Vocalize makes it easy for me to share data with exactly the people who need to see it, and interactive filters give them flexibility to view exactly the data they want. There are many different chart types to choose from bar graphs, line graphs, tables, gauge charts, and word clouds, just to name a few of my favorites! I can assign permissions by user attribute or data field to show as much or as little data as necessary. The formatting options also allow me to choose colors and fonts to match my company brand, which is a huge plus.
Nachteile
I feel limited when it comes to doing advanced calculations (simple calculations are no problem). There is not a built-in feature to show response rates though sometimes this is possible to do with a calculation.